Discover World Class Online Development Courses
JCG Courses - find ratings for over 1,000 online development courses
Best courses, all in one place.
Our proprietary search engine finds courses across every major online course provider. No more searching around, you have it all in one place.
Only the best is good enough.
Our proprietary rating engine filters and selects courses based on real reviews from real learners. It's literally powered by the Wisdom of the Crowd.
What do you want to learn today?
We make finding the right course fast and easy. Super useful course data like video duration and independently assessed difficulty level at your fingertips.
Keep track of what you like
Start a research list and compare the courses you're considering.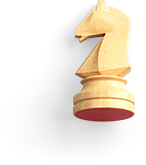 Review the courses you already own and influence their scores.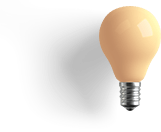 Show all

Popular in this month

Most wishlisted

Under $10

Free Courses
Choose category

All categories

Android Development

Angular

Arduino

ASP.NET

AWS

Bitcoin

Blockchain Programming

Bootstrap

C#

C++

CSS

Data Structures and Algorithms

Django

Elasticsearch

Electron

Excel

Flutter

Git

Go

Hacking

HTML 5

Computer Science

Ionic

IOS Swift

Java

Java Spring Framework

JavaScript

JQuery

Kotlin

Laravel

Machine Learning

Node.js

PHP

Python

React Native

Redux

Ruby

Ruby On Rails

Scala

Selenium
Check latest reviews and news
Discover news, examples, tutorials and guides
Join 200,000+ Subscribers
Get Technology Updates and Online Deals delivered straight to your Inbox