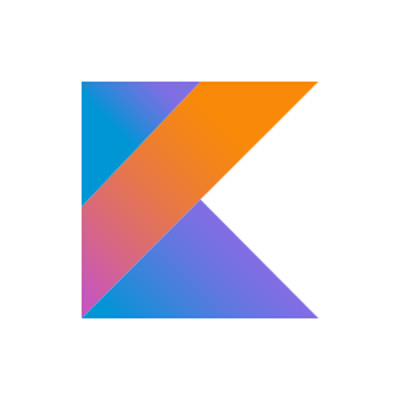 In this article, you can find Kotlin online courses from beginner to advanced level.
Kotlin is a modern popular programming language for both Android and Java developers. It is one of the fastest gorwing programming languages in recent years.
On 7 May 2019, Google announced that the Kotlin programming language is now its preferred language for Android app developers. As a result, many developers have switched to Kotlin.
Kotlin developers are in high demand, for mobile, desktop, and web development. For this reason, we prepare a list for you with Kotlin online courses to expand your expertise as a Java or Android developer and improve the quality of your code!
Kotlin for Beginners: Learn Programming With Kotlin
Peter Sommerhoff via Udemy
Learn programming in Kotlin, the most beautiful modern programming language based on Java! Join this beginner–friendly course to learn how to write code with this awesome and easy–to–learn language!
★★★★(4-star rating)
Fundamentals Of Programming With Kotlin
Oleksiy Martynov via Udemy
Do you want to learn how to quickly and easily develop applications but don't know where to start? Kotlin is the perfect first language, and this course will give you strong fundamentals to get you started.
★★★★(4-star rating)
Kotlin for Android: Beginner to Advanced
Devslopes by Mark Price via Udemy
Whether you are a developer coming from Java or you have no Android experience, we start from the ground up and teach you everything you need to know on how to build apps using Kotlin.
★★★★(4-star rating)
Kotlin for Java Developers – FREE
Svetlana Isakova via Coursera
The Kotlin programming language is a modern language that gives you more power for your everyday tasks. Kotlin is concise, safe, pragmatic, and focused on interoperability with Java code. It can be used almost everywhere Java is used today.
★★★★(4-star rating)
TornadoFX – Build JavaFX Applications With Kotlin
Paulo Dichone via Udemy
TornadoFX, a lightweight JavaFX framework for Kotlin, simplifies JavaFX development by abstracting out all of the verbose, hard–to–maintain Java code.
★★★★★(5-star rating)
Kotlin in Action – Kotlin programming for Android developers
Morteza Kordi via Udemy
Kotlin is a new programming language sponsored by JetBrains and Google through the Kotlin Foundation. Kotlin is a general–purpose programming language known for its conciseness, safety, and interoperability with other programming languages such as Java.
★★★★★(5-star rating)
Kotlin for Android & Java Developers: Clean Code on Android
Peter Sommerhoff via Udemy
Learn to use Kotlin the right way to actually improve your Android app code. Write null–safe, concise, and readable code in Kotlin using functional and object-oriented concepts.
★★★★★(5-star rating)
Complete Kotlin development masterclass
Catalin Stefan via Udemy
There are loads of Kotlin resources online to choose from, but this is the only course that takes you from a complete beginner in software development, teaches you the fundamentals, advanced topics, and makes you an expert in this field.
★★★★★(5-star rating)
Android Jetpack masterclass in Kotlin
Catalin Stefan via Udemy
The purpose of this course is to teach you most of the Jetpack libraries and give you a practical example of how to use these technologies, all while building a simple example app.
★★★★(4-star rating)
Modern Android app using Kotlin, MVVM, Dagger2, RxJava & more
Catalin Stefan via Udemy
If you want to get that job as an Android Developer, you need to know how to use these technologies. If you want to build an app that scales and is robust, these technologies will make your life easy in the long term. Sign up today, and let's learn how to properly build a modern Android Application.
★★★★(4-star rating)