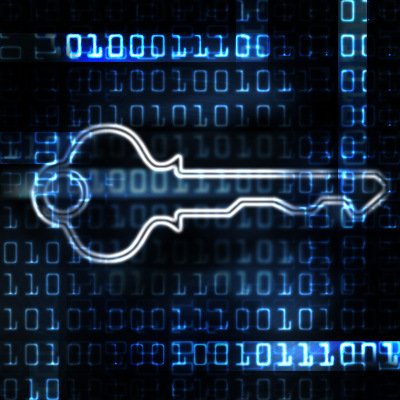 In this article you can find online courses o become an Ethical Hacker.
An Ethical Hacker is the person who acts to penetrate a computer system or network on behalf of its owners in order to locate security weaknesses and vulnerabilities that a malicious hacker could potentially exploit. Finding real and important bugs or mistakes in a system helps to improve a system's security. If this sounds interesting for you then you should think of enrolling in one of our online ethical hacking courses.
Ethical Hacking is one of the most important trends in today's technical world and a high-demand skill that can easily boost your career prospects instantly. In the following list, you will find the 10 top-rated online courses that we recommend in order to become an ethical hacker, covering a wide range of technologies and techniques for beginners and masters.
Hacking with Swift 2 – Beginner to Pro – Build 20 Apps
Stephen DeStefano via Udemy
This course aims to show you that building IOS Apps with swift is fun and relatively easy. Learn how to create 20 apps using apple's new language Swift.
★★★★★(5-star rating)
Learn Python & Ethical Hacking From Scratch
Zaid Sabih via Udemy
This great course where you'll learn python programming and ethical hacking at the same time, the course assumes you have NO prior knowledge in any of these topics, and by the end of it, you'll be at a high intermediate level being able to combine both of these skills and write python programs to hack into computer systems exactly the same way that black hat hackers do, and use the programming skills you learn to write any program even if it has nothing to do with hacking.
★★★★★(5-star rating)
Hacking with macOS – Build 18 Desktop Apps with Swift 3
Stephen DeStefano via Udemy
This course is produced from the Hacking with macOS series of tutorials, which are written and authored by the award-winning Swift programmer, Paul Hudson, and these videos were made with his permission and support.
★★★★★(5-star rating)
Network Security (Free)
Jonathan S. Weissman via edX
In this course, you will examine the various areas of network security including intrusion detection, evidence collection, and defense against cyber attacks.
★★★★★(5-star rating)
Cybersecurity Fundamentals (Free)
Jonathan S. Weissman via edX
In this introduction to the field of computing security, you will be given an extensive overview of the various branches of computing security. You will learn cybersecurity concepts, issues, and tools that are critical in solving problems in the computing security domain.
★★★★★(5-star rating)
Insider secrets from an Ethical Hacker on Internet Safety
Terry Cutler via Udemy
In a world of digital technology, it is easy to forget one sobering fact: our identity can be stolen anytime and anywhere. Hackers, malware, botnets and all forms of digital threats are ever more sophisticated, waiting in the shadows for that one opportunity to steal your sensitive information.
★★★★(4.4-star rating)
Building A Malicious Program Using Java (Ethical Hacking)
Mohammed El amin Gasboui via Udemy
In this course we will build an advanced malicious program using java language, we will begin from the theoretical part until we reach the experimental part. We will try to hide malicious code into legal programs.
★★★★(4-star rating)
Hacking with watchOS 5 – Build Amazing Apple Watch Apps
Stephen DeStefano via Udemy
You can always be guaranteed you're learning the latest and greatest Apple technologies in the Hacking with Swift tutorials. Here you learn smart, powerful, and expressive Swift 5, and watchOS 5, the way it was meant to be written.
★★★★(3.7-star rating)
Ethical Hacking: How Hackers Uses DigiSpark to Hack Any PC
Arsalan Saleem via Udemy
Learn How to Use MicroController in a Real-World Hacking Scenario. If you remember the scene from Mission Impossible 4 at Burj Khalifa in which Benji asks agent Ethan Hunt that they can not hack Burj Khalifa server room from inside.
★★★(3.3-star rating)
Practical Offensive Security With Python
Arman Rahimi via Udemy
This course where you'll learn how to build a decentralized malware bot with Python that targets Windows operating systems. Python is the de–facto language used by ethical hackers and learning it for your professional career can boost your chances of employment as a cybersecurity professional.
★★★(3.1-star rating)