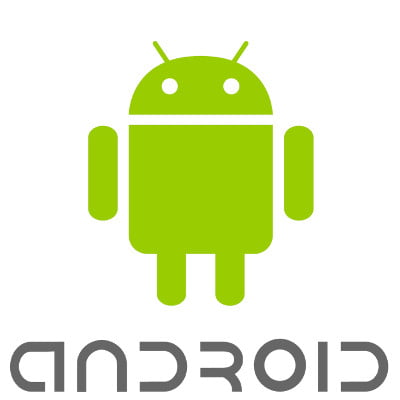 In this article you can find online courses to become an Android Developer expert.
Android software development is the process by which new applications are created for devices running the Android operating system. Applications like that are constantly improving in order to serve the needs of the users.
Being a software developer means you have to educate yourself continuously with new skills and techniques according to the technology trends. This is the most effective way to level up your career and become an expert.
We have compiled a list of 20 top-rated online courses to take your Android coding skills to the next level. Either you are a beginner, an intermediate learner, or already an expert, each course is a journey where you will learn programming languages for Android development, Android Architecture Components, and how to build a variety of apps.
The Complete Android Kotlin Development Masterclass: 4-in-1
Packt Publishing via Udemy
In this comprehensive 4–in–1 course, you will learn step by step the basics of Kotlin and will be ready to take the plunge into a more advanced stage. This learning path teaches you how to easily build Android applications using the Kotlin–Android extension plugin.
★★★★★(5-star rating)
Android Basics
Katherine Kuan via Udacity
We built this curriculum with Google for aspiring Android developers who are new to programming to ensure that you get the real-world skills you need to know how to build and accelerate your journey towards becoming a professional Android Developer.
★★★★★(5-star rating)
Professional Android Developer – I
Binary IT Solution via Udemy
In this course, you will learn how to build a complete android application as well as a complete RESTful API with Laravel. We will start with the basics of Kotlin and OOP. Then we will build a complete RESTful API with Laravel and finally we will build our complete Todo Task management android app.
★★★★★(5-star rating)
Build News Feed Android App and Learn to write WordPress API
Kapil Bhattarai via Udemy
Want to build your own News Feed Android App that actually earns? Then, this course is specially designed for you. I will teach you to build your own News Feed Android App that you can monetize using google admob or directly from your clients.
★★★★★(5-star rating)
Create Multiple Finance Apps with Android and Blockchain!
Mammoth Interactive via Udemy
This course is project-based so you will not be learning a bunch of useless coding practices. At the end of this course, you will have real-world apps to use in your portfolio. We feel that project-based training content is the best way to get from A to B. Taking this course means that you learn practical, employable skills immediately.
★★★★★(5-star rating)
Monetize Your Mobile PhoneGap Apps Using AdMob Ads 2020
Paul Chin via Udemy
This course will show you how to create a simple PhoneGap App using the Onsen UI framework and then insert AdMob ads into it. You will learn how to create test ads using the test ad units that Google provides, and create buttons to test them, and also how to build apk files using Adobe s phonegap build.
★★★★★(5-star rating)
Android Game Development for Beginners – Learn Core Concepts
Sandip Bhattacharya via Udemy
This course will introduce some key elements of game programming. I will be covering basic XML Layout designing, Frame by Frame Animation, Object-Oriented concept for Animation, detecting Touch Event and Collision, showing Score and Health Indicator.
★★★★★(5-star rating)
Android Jetpack: Room, Navigation and Data Binding
Catalin Stefan via Udemy
In this course, we will implement these 3 libraries in a practical application. This will be a note-taking app that stores the notes in a local database. We will create, read, update, and delete data from a local database. App navigation is implemented using the new Android Navigation library.
★★★★★(5-star rating)
State of the Art Android app development in Java
Catalin Stefan via Udemy
Most tutorials and how-to's show you the basics of app building, but they don't show you how to use the latest technologies and libraries. Most projects and jobs require you to know how to use the latest libraries. This is what this course is all about. The purpose of this course is to give you a practical example of how to use these technologies, all while building a simple example app.
★★★★★(5-star rating)
How to monetize your Construct 2 games using Admob ads 2020
Paul Chin via Udemy
This course will teach you how to insert AdMob ads into your Construct 2 Android mobile games, and build it using PhoneGap build. At the time of writing, trying to find out how to do this from the Internet, is almost impossible as there is no one reliable source that seems to work.
★★★★★(5-star rating)
Android Certified Application Developer Practice Tests 2019
Inspiring Generations Academy via Udemy
Welcome To The AND–401 Practice Tests, The Final Exam preparation From Inspiring Generations Academy: Gain AND–401 Certification Easily! Exam details; Exam Title: Android Certified Application Developer
★★★★★(5-star rating)
The Art Of Rooting Android: from noob to a Root God
Junaid Tariq via Udemy
At the end of this course you can call yourself a root God, whether you're someone who's tired of big companies scamming you for money just for small technical services for your phone or maybe you're someone who's willing to learn this skill for personal use.
★★★★★(5-star rating)
Android Developer Online Course
James Williams via Udacity
We built this Nanodegree program in partnership with Google for students with intermediate programming skills who want to become professional Android developers. By the end of this program, you'll have a diverse portfolio of projects to show employers, including your own app on Google Play.
★★★★★(5-star rating)
Create a Flappy Bird clone for Android
Catalin Stefan via Udemy
This course will teach you how to build a flappy bird clone game from scratch. We will go step by step over each line of code, showing you how to think about the game, how to implement it, and how to personalize it and make it unique to you.
★★★★★(5-star rating)
The Complete Android 10 & Kotlin Development Masterclass
Denis Panjuta via Udemy
In this course, you will learn everything you need to know, to build your own apps, no matter what you need them for. For your company, your friends, your own business, or simply for fun. You'll become a real Android App Developer.
★★★★★(5-star rating)
Android P with Machine Learning apps – 26+ projects in total
Igneus Technologies via Udemy
This course consists of only Android-related videos and no fillers and unnecessary slow-talking like many other courses do to increase course time/length. In this course, our primary focus is to understand many Android topics by creating apps, that include customization. Because every Android project needs to look beautiful.
★★★★★(5-star rating)
Build a Twitter-like app for Android
Catalin Stefan via Udemy
We will go step by step through every line of code to explain what the functionality does so that you can later improve, personalize, and adapt the app to your needs and your imagination. What if you could offer the alternative to Twitter that is missing today? Everyone is on social media now, and this is your chance to begin creating your own.
★★★★★(5-star rating)
Build Android Apps with App Inventor 2 – No Coding Required
Stone River eLearning via Udemy
This course will teach you everything you need to know about building apps without the complicated coding normally required. If you have a good internet connection, a basic understanding of what an Android app is, and a great idea for an app that doesn't yet exist, then you're the perfect candidate!
★★★★★(5-star rating)
The 7 Day Android App Bootcamp – Android Pie and Kotlin
Nick Walter via Udemy
This course is designed to be taken over a 7-day period, with 1–2 hours dedicated to learning each day. This course is easy to commit to because you won't get overwhelmed with a mountain of content, and you don't need to quit your day job to learn how to code!
★★★★★(5-star rating)
Hands-On Mobile Development with Kivy: Create A Task Manager
Samuel Mthembo via Udemy
This course Is designed to walk you through the whole process of creating an actual android app from scratch, covering everything from The Design up until you Generate an APK file and Show Ads on your app. With that said, this app is live coded, which means I create this course at the same time I'm creating the app to show you all the raw details that go into building an app.
★★★★★(5-star rating)