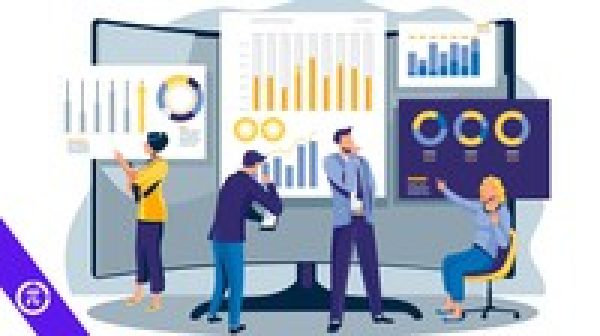 100 Days Data Science Bootcamp: Build 100 Real Life Projects
jcg
67
Data Science
Add to wishlist
Added to wishlist
Removed from wishlist
0
Add to compare
In This Course, Solve Business Problems Using Data Science Practically. Learn To Build & Deploy Machine Learning, Data Science, Artificial Intelligence, Auto Ml, Deep Learning, Natural Language Processing (Nlp) Web Applications Projects With Python (Flask, Django, Heroku, AWS, Azure, GCP, IBM Watson, Streamlit Cloud).
According to Glassdoor, the average salary for a Data Scientist is $117,345/yr. This is above the national average of $44,564. Therefore, a Data Scientist makes 163% more than the national average salary.
This makes Data Science a highly lucrative career choice. It is mainly due to the dearth of Data Scientists resulting in a huge income bubble.
Since Data Science requires a person to be proficient and knowledgeable in several fields like Statistics, Mathematics, and Computer Science, the learning curve is quite steep. Therefore, the value of a Data Scientist is very high in the market.
A Data Scientist enjoys a position of prestige in the company. The company relies on its expertise to make data–driven decisions and enable them to navigate in the right direction.
Furthermore, the role of a Data Scientist depends on the specialization of his employer company. For example – A commercial industry will require a data scientist to analyze their sales.
Specification:
100 Days Data Science Bootcamp: Build 100 Real Life Projects
| | |
| --- | --- |
| Duration | 105.5 hours |
| Year | 2022 |
| Level | All |
| Certificate | Yes |
| Quizzes | No |

100 Days Data Science Bootcamp: Build 100 Real Life Projects