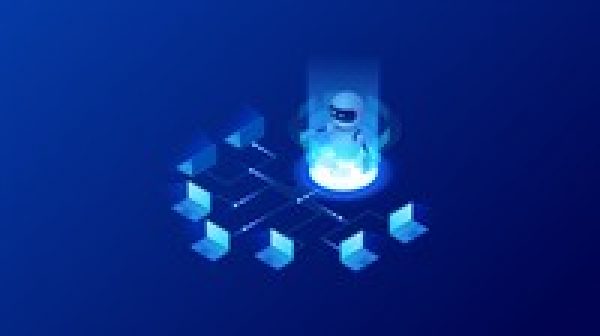 Artificial Intelligence #5: MLP Networks with Scikit & Keras
Add to wishlist
Added to wishlist
Removed from wishlist
0
Add to compare
Artificial neural networks (ANNs) or connectionist systems are computing systems vaguely inspired by the biological neural networks that constitute animal brains. Such systems learn to perform tasks by considering examples, generally without being programmed with any task–specific rules.
For example, in image recognition, they might learn to identify images that contain cats by analyzing example images that have been manually labeled as cat or o cat and using the results to identify cats in other images. They do this without any prior knowledge about cats, e.g., that they have fur, tails, whiskers and cat–like faces. Instead, they automatically generate identifying characteristics from the learning material that they process.
An ANN is based on a collection of connected units or nodes called artificial neurons which loosely model the neurons in a biological brain. Each connection, like the synapses in a biological brain, can transmit a signal from one artificial neuron to another. An artificial neuron that receives a signal can process it and then signal additional artificial neurons connected to it.
In common ANN implementations, the signal at a connection between artificial neurons is a real number, and the output of each artificial neuron is computed by some non–linear function of the sum of its inputs. The connections between artificial neurons are called 'edges'. Artificial neurons and edges typically have a weight that adjusts as learning proceeds. The weight increases or decreases the strength of the signal at a connection. Artificial neurons may have a threshold such that the signal is only sent if the aggregate signal crosses that threshold. Typically, artificial neurons are aggregated into layers. Different layers may perform different kinds of transformations on their inputs. Signals travel from the first layer (the input layer), to the last layer (the output layer), possibly after traversing the layers multiple times.
Instructor Details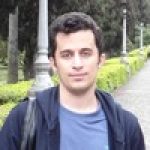 Sobhan N.
AI Developer|Electrical Engineer (PhD)|21,000+ Students
Votes: 0
Courses : 3
My passion is teaching people through online courses. I love learning new skills, and since 2015 have been teaching people like you everything. I create courses that teach you how to become the better version of yourself with all kinds of skills. What would you like to learn? Would you like to learn Artificial Intelligence in python? Would you like to make money creating landing pages? Would you like to build your own AI programs & do something awesome for you? Would you like to learn Xamarin to make both iOS/Android apps? Would you like to learn how to write codes in HTML5 and CSS3? Would you like to learn MATLAB the scientific language for researchers? If you want to do any of these things, just enroll in the course. You have a 30-day money back guarantee if you don't like it. And I'm always improving my courses so that they stay up to date and the best that they can be. Check them out, and enroll today! About Sobhan N: I have PhD degree in Electrical Engineering and like to learn anything about Electronics, Programming and Artificial Intelligence. I like electronic stuff like Arduino, Raspberry Pi and microcontrollers. My passion is helping people reveal hidden talents and guide them into the world of startups and programming. I currently am teaching Artificial Intelligence, App Deign, Web Design and MATLAB programming languages. I m also teaching Electrical Engineering and Computer Science Courses in Universities.
Specification:
Artificial Intelligence #5: MLP Networks with Scikit & Keras
| | |
| --- | --- |
| Duration | 2.5 hours |
| Year | 2019 |
| Level | All |
| Certificate | Yes |
| Quizzes | No |
6 reviews for
Artificial Intelligence #5: MLP Networks with Scikit & Keras
Artificial Intelligence #5: MLP Networks with Scikit & Keras