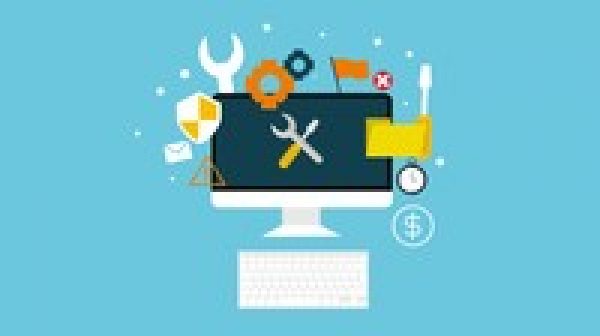 Become an Excel VBA Troubleshooter: Save Time and Earn More
Add to wishlist
Added to wishlist
Removed from wishlist
0
Add to compare
Product is rated as #7 in category Excel
*** Course last updated on 29th August 2019 ***
This course is designed to take your basic VBA skills and quickly move you into the intermediate category. You can probably already put together most of the way there programs. These will usually have some form of problem (even if you don t realise it). They might have calculation errors, be a bit slow or break under specific use cases. This course will teach you to track down and fix these problems and then how to restructure your code to prevent such problems and handle run time errors in an effective way.
A VBA Troubleshooter is a valuable team member. You will quickly find people coming to you for help and advice. Your CV will look much better and it will put in a great position to negotiate a pay rise or even use this as the first step in a new career.
Some assumptions about you
Let s agree that you are highly motivated, want to learn new skills and want to get ahead in life. Maybe you want to earn more in your current role, maybe you want to enhance your CV or maybe you want to switch careers. Let s also agree you are willing to put in the time and effort to learn new skills yet want to do so in an efficient and effective way. Finally, let s agree you believe in getting what you pay for.
Instructor Details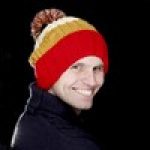 Paul Morrissey
Udemy learning junkie, instructor and total Geek!
Votes: 0
Courses : 1
Hi Everyone! My name is Paul and I'm a Udemy learning junkie. I found Udemy in late 2015 and by mid 2016 created my very first Udemy course and officially became a Udemy instructor. I'm a total Geek and find it hard to sit around and do nothing - building Udemy courses is just one of the various projects I find myself doing in my spare time. It takes a lot more work than I expected to build a course but I have found I really do enjoy it. My goal on Udemy is to rank among the top instructors within the first 3 years. This is ambitious and will take a lot of work. It's also something I can't do on my own: only with the feedback and support of my students will I stand any chance of making this happen. Academic Background My undergrad degree was in Aerospace Engineering (MEng). During this I found I was far more interested in the mathematics and programming than Engineering so I did a masters degree in Pure Mathematics (MSc) and a PhD in Computer Science (Cryptography). After finishing my PhD I started working as an Actuary and I have just finished the UK Institute and Faculty of Actuaries (IFoA) fellowship qualification (FIA). Coding and Teaching Related Experience My first encounter with coding was when I learnt Fortran as an engineering undergrad. Later when working on undergrad and MSc projects I learnt to code in Matlab (using m-files) and then in C. My coding skills only really took off though when I working on my PhD. The computer science department I was in only used Linux - I quickly had to learn use Linux operating systems, shell scripting and teach myself C++. It was here where I learn object orientated coding techniques and built some very complex and fast code (mostly for integer factorization). When working in Actuarial related roles I have had to master Microsoft Excel, Visual Basic for Applications (VBA) and C#. In my current role as Actuarial Systems Technical Lead for a major UK Insurer I mainly deal in VBA and C# code. In addition I take care of the Actuarial Infrastructure and various modelling platforms. I started out teaching when some work friends noticed me coding in VBA and asked me to teach them. I said okay and my first attempt was a series of informal emails with links, a list of topics to cover and exercises to enforce the concepts. This gradually grew into a website of it's own and later into full blown Udemy courses. In addition I provide actuarial system training internally as part of my day job (it's wide and varied!). Outside of Work For a number of years I have spent my free time studying for the IFoA fellowship exams. Now that these are done I find myself spending more time learning other things (coding, foreign languages - learning German at the moment). I keep myself in shape with regular trips to the gym to lift weights and running.
Specification:
Become an Excel VBA Troubleshooter: Save Time and Earn More
| | |
| --- | --- |
| Duration | 4.5 hours |
| Year | 2019 |
| Level | All |
| Certificate | Yes |
| Quizzes | Yes |
8 reviews for
Become an Excel VBA Troubleshooter: Save Time and Earn More

Become an Excel VBA Troubleshooter: Save Time and Earn More