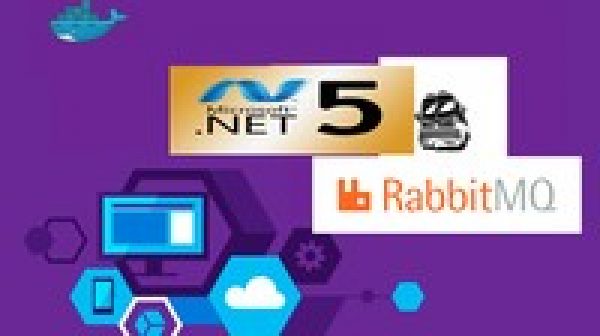 Building microservices using asp.net core 5.0 and docker
Add to wishlist
Added to wishlist
Removed from wishlist
0
Add to compare
Welcome to the most extensive hands–on microservices course using asp.net core 5.0 technologies!
This course is going to teach you how to build event–driven microservices apps using the dotnet core version 5.0 and masstransit.
While you learn microservices apps, you will practice how to design microservices which communicate via a message bus, via HTTP Rest and also via SignalR Core.
The course will teach you the message–driven architecture as applied to an image processing app through which you will get to learn the important libraries available for image processing with C#.
You will also have a go at using the Microsoft Azure's Freely Available Face Detection facility to get your faces detected and sent back to your application instead of doing it by yourself. To that end, you will learn how to get Face API keys from Azure site and adapt your code so that it can communicate with that service offered by MS.
You will learn how to convert jpeg images to byte arrays for transmission over the message bus and also over the Http channel, and how to store them in database tables in byte array format. . You will also learn how to get back the original images from the byte arrays into jpegs for saving and/or displaying..
Instructor Details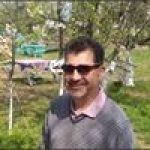 F. Frank Ozz
Software Architect, Author
Votes: 0
Courses : 4
I have been working in software development industry as an architect and teacher totaling 12 years now. Prior to that I had been working in automotive manufacturing industry for over 15 years as management professional. I have a BSc degree in Textile Machinery Engineering from the Leeds University in the UK and also an MSc degree in Software Engineering . I have been teaching mainly software development with .NET and JAVA technologies to various student groups from banking software developer personnel to IT development company engineers at software institutions. I am the author of a book published in the UK on developing Practical Image Processing projects with C# Programming Language. I have also good experience in electronics and robotics and designed and built many mechatronics involved testing equipment for the plants I worked. Nowadays I am very much into designing and building applications using dockerized microservices with aspnetcore.
Specification:
Building microservices using asp.net core 5.0 and docker
| | |
| --- | --- |
| Duration | 5.5 hours |
| Year | 2021 |
| Level | All |
| Certificate | Yes |
| Quizzes | No |
4 reviews for
Building microservices using asp.net core 5.0 and docker
Building microservices using asp.net core 5.0 and docker