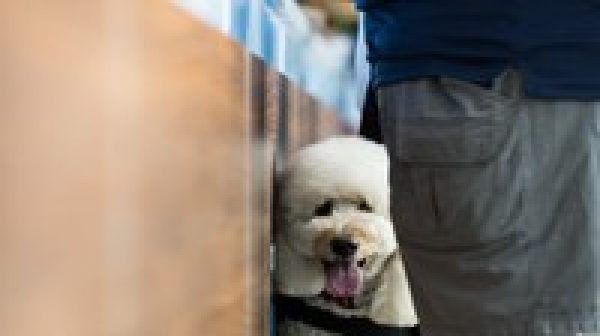 Citrix Xenapp, Xendesktop7.15 administration, PVS and Wem
Add to wishlist
Added to wishlist
Removed from wishlist
0
Add to compare
This workshop covers the main aspects of installing, configuring and managing a highly available XenApp and XenDesktop 7.x environment as well as a full Provisioning Services 7.x environment for image management.
Understand the solution architecture and communications, as well as factors that contribute to successful deployment.
This workshop will teach you how to deploy and distribute applications and desktops (MCS and PVS), install and configure StoreFront and Citrix Receiver, configure profile management, configure policies, print, and basic security features. .
Learn how to monitor and troubleshoot the environment with Citrix Director.
You will also see the power of WEM (Workspace Environment Management)
WEM uses intelligent resource management and profile management technologies to deliver the best possible performance, desktop logon, and application response times for Citrix Virtual Apps and Desktops deployments. It is a software–only, driver–free solution.
Instructor Details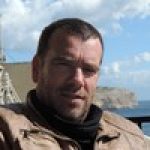 Fabrice Chrzanowski
Ing nieur syst mes
Votes: 0
Courses : 1
Salut, Je suis Fabrice Chrzanowski. Cela fait maintenant plus de 25 ans que je suis passionn d'informatique. J'ai commenc par tre merveill devant le ZX81 puis j'ai eu un Amstrad CPC 6128.Ouaaa incroyable surtout quand j'ai commenc d couvrir le Basic en langage CPM... Ensuite je suis rentr chez SupInfo Paris, La j'ai d couvert le langage binaire, la m thode de bases de donn es Merise (Edition le plomb.....), les r seaux et syst mes. G nial Apres 5 ans d' tudes, j'ai commenc a travailler pour Price WhaterHouse, puis Pierres et vacances. Et l je me suis dit : tu dois cr er ta soci t . Avec des amis, on a cr une soci t sp cialis e dans la fourniture de mat riel de renseignement pour l'arm e fran aise. Cette aventure a dur 4 ans. Ensuite fin de l'arm e obligatoire, et donc moins de budget. Il fallait donc trouver de nouveaux clients avec les m mes besoins que l'arm e. La sant et tout particuli rement les gastroent rologues... Quels points de communs. L'image. On a donc mise en place une p dale analogique connect un prise s rie permettant un sp cialiste de prendre des photos pendant l'examen du patient. Tout a stock dans une base Access... Mais faute de temps et de budget, on a d se r soudre se s parer. C'est l que j'ai t freelance pendant 15 ans et j'ai d couvert Windows NT et les produits back office de Microsoft comme mom,sms,sql,cm.... Une p riode hyper riche en exp rience humaine et technique. Je commen ais appr cier de plus en plus la formation, Le transfert de comp tences. Mais quand je contactais de centres de formations, j'avais toujours les m mes questions : tes-vous Trainer Microsoft ? Et bien NON. Il fallait donc que je sois Microsoft Trainer (MCT) et c' tait l' poque de 2003 server. Donc je m'inscris cot de Paris Rueil Malmaison pour suivre un cursus Acc l re de 5 cours pour tre MCSE Windows 2003. En 1 mois et demi, en travaillant de 8h00 du mat 23h30 tous les jours, j'au le sacr Gr le MCSE 2003....... Restait plus que le titre Trainer Microsoft. Donc RDV dans les locaux de Microsoft pour passer devant plusieurs employ s de chez Microsoft pour voir comment je d livre un cours. En 3 heures c'est fini. Et l je me balade dans les locaux, et je vois un formateur avec un Tee-Shirt CITRIX. Je lui demande c'est quoi Citrix LOL. Et la nouveau challenge encore 5 certifications a pass plus un examen de 5 jours pour tre Trainer Citrix (CCI). Je suis alors MCT et CCI. Reste une certif passer VMware. Je passe la certif VCP 3.0. Et puis j'avais dans l'id e d'habiter dans le sud de le France N mes. La belle vie. On quitte la r gion parisienne avec tous mes dipl mes en main. ET l j'ai eu des demandes de partout. Mon agenda tait rempli. Je partais le dimanche soir, dormais dans un h tel et m' clatait en formant sur Citrix, Microsoft et VMware. Seul soucis ma famille, je la voyais rarement mais par contre j'avais 2 mois de vacances. a ne pouvait pas continuer. Alors je regardais les jobs et je vois un poste ing nieur syst mes chez la banque HSBC Gen ve. Ouaaaa Gen ve, la montagne, le lac et le ski....On part a Gen ve et je deviens Salari ( , Vous savez tre paye tous les mois, faire son taf et se laisser bercer dans une banque internationale avec des supers salaires, des avantages terrible et tous les WE au ski ou au Lac. Et puis le monde bancaire vous avale tout doucement, vous devez rester dans un moule, surtout ne faire aucune vagues. Ne pas proposer d'id e, faire son travail et surtout ne rien dire. Essayer de pas montrer que vous tes bilingue, que vous partez parfaitement anglais car votre responsable ne vas pas appr cier avec son accent incompr hensible. Impossible, J'ai besoin de challenge, de rencontrer les autres quipes de faire avancer les projets, Donc je pars (et oui il faut avoir le courage) de cette banque pour int grer Lausanne le groupe Altran en tant que consultant. J'y reste 2 ans. Puis je rentre chez ITTA (centre de formation Gen ve) en tant que Trainer Microsoft, Citrix et VMware. Equipe sympa mais dur d tre salari , J'y reste pendant 4 ans avec des projets plein la t te mais aucuns de prend vie, A part le denier ou j'ai r ussi remplacer une partie de leur desktop par des clients l ger connect a une infra Citrix. Avant les formateurs devaient pr parer leur formation en installer leur cours sur des disques durs. Cette manip leur prenait 4 heures. Grace a Citrix, le temps de pr paration est passe de 4 heures quelques minutes. Voila. Et maintenant j'ai pris ma d cision de quitter ITTA. Et de faire ce que je fais le mieux : cr er ma soci t a Malte et faire des formations en Streaming Live sur tous les sujets que je maitrise. Je pense qu'il faut se connaitre. Et pas avoir peur de quitter sa zone de confort et se lancer. On a qu une seule vie alors what a beautiful world. Nouvelle vie, nouvelles rencontres et nouveaux challenge... A bient t en ligne sur mes vid os et partir de septembre sur mes futurs formations en Live Streaming.
Specification:
Citrix Xenapp, Xendesktop7.15 administration, PVS and Wem
| | |
| --- | --- |
| Duration | 17.5 hours |
| Year | 2019 |
| Level | Intermediate |
| Certificate | Yes |
| Quizzes | No |
8 reviews for
Citrix Xenapp, Xendesktop7.15 administration, PVS and Wem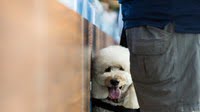 | | |
| --- | --- |
| Price | $12.99 |
| Provider | |
| Duration | 17.5 hours |
| Year | 2019 |
| Level | Intermediate |
| Language | English |
| Certificate | Yes |
| Quizzes | No |

Citrix Xenapp, Xendesktop7.15 administration, PVS and Wem