Coding Projects For Beginners: Learn to code step by step

Bluelime Learning Solutions
Add to wishlist
Added to wishlist
Removed from wishlist
0
Add to compare
Most programmers will tell you: coding can be very challenging, especially for beginners. In fact, a career in development can seem so limitless that you may be wondering where to begin. As you get started, other coders may stress the need for you to work on creative projects and build your portfolio and they d be right!
Programming languages are the building blocks for communicating instructions to machines, without them the technology driven world we live in today wouldn t exist. Programming can be fun as well as challenging.
In this beginners course we will be learning to code using Python and JavaScript.
Python is a popular programming language
What can Python do?
Python can be used on a server to create web applications.
Python can be used alongside software to create workflows.
Python can connect to database systems. It can also read and modify files.
Python can be used to handle big data and perform complex mathematics.
Python can be used for rapid prototyping, or for production–ready software development.
JavaScript is the world's most popular programming language. JavaScript is the programming language of the Web. It is supported by most web browsers including Chrome, Firefox, Safari, internet Explorer, Edge, Opera, etc. Most mobile browsers for smart phones support JavaScript too.
Instructor Details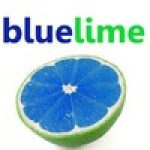 Bluelime Learning Solutions
Learning made simple
Votes: 0
Courses : 34
Bluelime is UK based and creates quality easy to understand eLearning solutions .All our courses are 100% video based. We teach hands on- examples that teach real life skills . Bluelime has engaged in various types of projects for fortune 500 companies and understands what is required to prepare students with the relevant skills they need.

Coding Projects For Beginners: Learn to code step by step