Create your own 2D art for games.
Add to wishlist
Added to wishlist
Removed from wishlist
0
Add to compare
This course will teach you the process I use to create basic game art, objects and props, needed for games. The course will focus on a Vector generated cartoon stylized format seen in many games.
Learn to build assets in a simple format, by breaking objects down into individual components and building up the details of each component to a final result.
This course will take several hours to complete, if you follow along step by step in the process. We will begin with very simple objects, and then move along into more and more complex designs as we progress.
By the end of this course, you will have created several small props, along with multiple fantasy swords, shields, a treasure chest, and a detailed guillotine as the final project
This course is structured to teach you the basics of the DrawplusX6 application although other vector programs like inkscape can work just as well. If you are familiar or more comfortable with a different vector application then following the steps should be easily transferable to that application.
Once you understand the basics of how to build objects, and add details and shading to them, you will be able to create most any game component you require in your games.
Instructor Details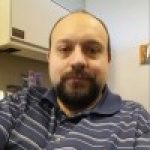 Sam Leoncini
Game Developer & Digital Artist
Votes: 0
Courses : 1
Hi I m Sam Leoncini I have a passion for video games it feels like I have been playing them most of my life. I went to school for computer programming, and currently work in the IT field. Although my current position does not allow me to make games, I still find time on my own to work on personal projects. I am a small indie developer, and I focus on simple mobile and casual style games. I have published multiple games with massive publishers like Big-Fish, as well as other casual games portals, and mobile outlets. My main focus is adventure games, specifically with fantasy based themes. I have worked on large online adventure games, but my true love is small simple but fun indie style games, large projects with teams of developers just does not offer me the same feeling of accomplishment as building a game and all of its components by myself from concept to compiled executable. I am a self taught in 3D modeling and texturing, but my primary game assets now a days are simple 2D pixel and more commonly vector art graphics. With the barrier of entry into vector art being so simple for non-artists, it allows an indie developer an outlet to generate their own artwork in a timely and cost efficient manner. As mobile platforms continue to grow, the ability for simple yet fun and addictive phone and tablet games to come to market grows with it, currently the sky is the limit. Hopefully I can use my acquired skills, and pass along some of the tips, tricks and techniques I have learned over time, to help others that may be starting out in the field of game art as well as programming.
Specification:
Create your own 2D art for games.
| | |
| --- | --- |
| Duration | 7.5 hours |
| Year | 2015 |
| Level | Beginner |
| Certificate | Yes |
| Quizzes | No |
5 reviews for
Create your own 2D art for games.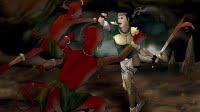 | | |
| --- | --- |
| Price | $12.99 |
| Provider | |
| Duration | 7.5 hours |
| Year | 2015 |
| Level | Beginner |
| Language | English |
| Certificate | Yes |
| Quizzes | No |

Create your own 2D art for games.