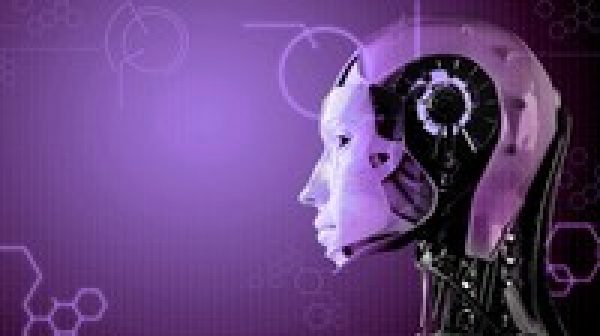 Cutting-Edge AI: Deep Reinforcement Learning in Python
Add to wishlist
Added to wishlist
Removed from wishlist
0
Add to compare
Welcome to Cutting–Edge AI!
This is technically Deep Learning in Python part 11 of my deep learning series, and my 3rd reinforcement learning course.
Deep Reinforcement Learning is actually the combination of 2 topics: Reinforcement Learning and Deep Learning (Neural Networks).
While both of these have been around for quite some time, it's only been recently that Deep Learning has really taken off, and along with it, Reinforcement Learning.
The maturation of deep learning has propelled advances in reinforcement learning, which has been around since the 1980s, although some aspects of it, such as the Bellman equation, have been for much longer.
Recently, these advances have allowed us to showcase just how powerful reinforcement learning can be.
We've seen how AlphaZero can master the game of Go using only self–play.
This is just a few years after the original AlphaGo already beat a world champion in Go.
We've seen real–world robots learn how to walk, and even recover after being kicked over, despite only being trained using simulation.
Simulation is nice because it doesn't require actual hardware, which is expensive. If your agent falls down, no real damage is done.
We've seen real–world robots learn hand dexterity, which is no small feat.
Instructor Details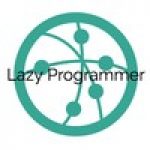 Lazy Programmer Inc.
Artificial intelligence and machine learning engineer
Votes: 0
Courses : 22
Today, I spend most of my time as an artificial intelligence and machine learning engineer with a focus on deep learning, although I have also been known as a data scientist, big data engineer, and full stack software engineer. I received my masters degree in computer engineering with a specialization in machine learning and pattern recognition. Experience includes online advertising and digital media as both a data scientist (optimizing click and conversion rates) and big data engineer (building data processing pipelines). Some big data technologies I frequently use are Hadoop, Pig, Hive, MapReduce, and Spark. I've created deep learning models to predict click-through rate and user behavior, as well as for image and signal processing and modeling text. My work in recommendation systems has applied Reinforcement Learning and Collaborative Filtering, and we validated the results using A/B testing. I have taught undergraduate and graduate students in data science, statistics, machine learning, algorithms, calculus, computer graphics, and physics for students attending universities such as Columbia University, NYU, Hunter College, and The New School. Multiple businesses have benefitted from my web programming expertise. I do all the backend (server), frontend (HTML/JS/CSS), and operations/deployment work. Some of the technologies I've used are: Python, Ruby/Rails, PHP, Bootstrap, jQuery (Javascript), Backbone, and Angular. For storage/databases I've used MySQL, Postgres, Redis, MongoDB, and more.
Specification:
Cutting-Edge AI: Deep Reinforcement Learning in Python
| | |
| --- | --- |
| Duration | 8.5 hours |
| Year | 2022 |
| Level | Expert |
| Certificate | Yes |
| Quizzes | No |
6 reviews for
Cutting-Edge AI: Deep Reinforcement Learning in Python
Cutting-Edge AI: Deep Reinforcement Learning in Python