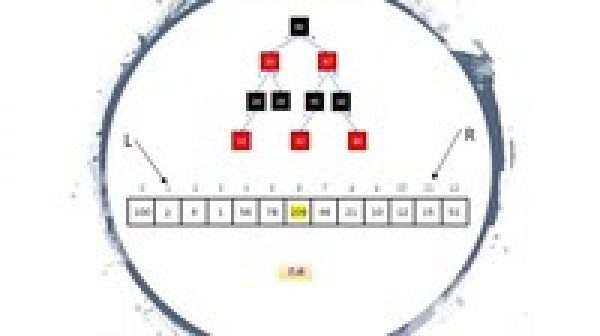 Data Structures and Algorithms (C# code in GitHub)
Add to wishlist
Added to wishlist
Removed from wishlist
0
Add to compare
This course teaches a comprehensive list of basic and advanced data structures and algorithms, an essential topic of coding interviews at tech companies.
The course is paired with a C# GitHub open source project (username: PiJei, repository name: AlgorithmsAndDataStructures) where each algorithm is tagged with its space and time complexities (Big O), and tested for correctness with the exact same examples used in this course.
If you are a developer or a graduate student who is preparing for coding interviews at large tech firms as Google, Amazon, Facebook, Apple, Microsoft, or smaller high tech companies, you have landed in the right place. By attending this course you will learn the essential and complex data structures and algorithms, once and for all.
Some algorithms are taught over a medium size example such that the algorithm repeats itself several times until it is no longer complex and rather easily understood.
You are expected to maintain the knowledge gained via this course for a very long period of time. This is because this course makes heavy usage of animations , examples, and repetitions, which are the keys for deeply learning new topics.
The course has 45 lectures ( 400 minutes) covering the following topics:
Instructor Details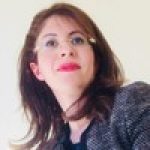 Parisa Jalili Marandi
Engineer/Researcher
Votes: 0
Courses : 1
The instructor has 17 years of active experience in computer science and engineering : Employment History - Vice President (Software Engineering), JP.Morgan [2019 to Present] - Engineer/Researcher, Microsoft [2016 to 2019] - Postdoctoral Researcher, Microsoft Research [2014 to 2016] - PhD, University Of Lugano [2009 to 2014] Thesis: High performance State-Machine Replication Teaching experiences - Distributed Algorithms, University of Lugano - Java programming language, University of Lugano - Python programming language, University of Lugano CS Interests - Large scale Distributed Systems /Databases - Cloud Services - Networking - Data center resource usage
Specification:
Data Structures and Algorithms (C# code in GitHub)
| | |
| --- | --- |
| Duration | 6.5 hours |
| Year | 2019 |
| Level | All |
| Certificate | Yes |
| Quizzes | No |
5 reviews for
Data Structures and Algorithms (C# code in GitHub)

Data Structures and Algorithms (C# code in GitHub)