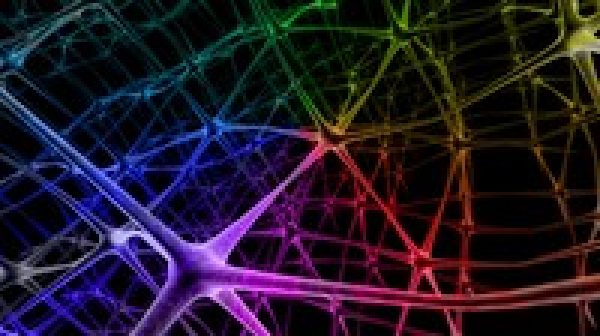 Deep Learning: Convolutional Neural Networks in Python
Add to wishlist
Added to wishlist
Removed from wishlist
0
Add to compare
*** NOW IN TENSORFLOW 2 and PYTHON 3 ***
Learn about one of the most powerful Deep Learning architectures yet!
The Convolutional Neural Network (CNN) has been used to obtain state–of–the–art results in computer vision tasks such as object detection, image segmentation, and generating photo–realistic images of people and things that don't exist in the real world!
This course will teach you the fundamentals of convolution and why it's useful for deep learning and even NLP (natural language processing).
You will learn about modern techniques such as data augmentation and batch normalization, and build modern architectures such as VGG yourself.
This course will teach you:
The basics of machine learning and neurons (just a review to get you warmed up!)
Neural networks for classification and regression (just a review to get you warmed up!)
How to model image data in code
How to model text data for NLP (including preprocessing steps for text)
How to build an CNN using Tensorflow 2
How to use batch normalization and dropout regularization in Tensorflow 2
How to do image classification in Tensorflow 2
How to do data preprocessing for your own custom image dataset
How to use Embeddings in Tensorflow 2 for NLP
How to build a Text Classification CNN for NLP (examples: spam detection, sentiment analysis, parts–of–speech tagging, named entity recognition)
Instructor Details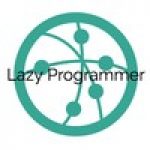 Lazy Programmer Inc.
Artificial intelligence and machine learning engineer
Votes: 0
Courses : 22
Today, I spend most of my time as an artificial intelligence and machine learning engineer with a focus on deep learning, although I have also been known as a data scientist, big data engineer, and full stack software engineer. I received my masters degree in computer engineering with a specialization in machine learning and pattern recognition. Experience includes online advertising and digital media as both a data scientist (optimizing click and conversion rates) and big data engineer (building data processing pipelines). Some big data technologies I frequently use are Hadoop, Pig, Hive, MapReduce, and Spark. I've created deep learning models to predict click-through rate and user behavior, as well as for image and signal processing and modeling text. My work in recommendation systems has applied Reinforcement Learning and Collaborative Filtering, and we validated the results using A/B testing. I have taught undergraduate and graduate students in data science, statistics, machine learning, algorithms, calculus, computer graphics, and physics for students attending universities such as Columbia University, NYU, Hunter College, and The New School. Multiple businesses have benefitted from my web programming expertise. I do all the backend (server), frontend (HTML/JS/CSS), and operations/deployment work. Some of the technologies I've used are: Python, Ruby/Rails, PHP, Bootstrap, jQuery (Javascript), Backbone, and Angular. For storage/databases I've used MySQL, Postgres, Redis, MongoDB, and more.
Specification:
Deep Learning: Convolutional Neural Networks in Python
| | |
| --- | --- |
| Duration | 11.5 hours |
| Year | 2020 |
| Level | All |
| Certificate | Yes |
| Quizzes | No |
5 reviews for
Deep Learning: Convolutional Neural Networks in Python

Deep Learning: Convolutional Neural Networks in Python