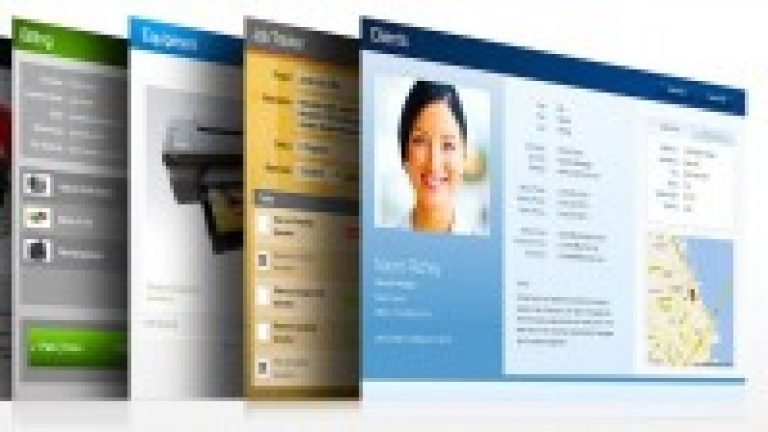 FileMaker Pro 13 for beginners
Add to wishlist
Added to wishlist
Removed from wishlist
0
Add to compare
Develop professional database information solutions!
Ask yourself this question? "Have I ever used a database"? You may be surprised to realize that the internet is a database! Just about every part of your day to day activity is dependent upon databases. Your smartphones contain many databases.
You don't need to be a Information Technology Professional to get into database development. This course has 12 hours of video and hands on labs where you learn to be a professional database designer. It has 65 lessons covering FileMaker Pro usage.
In 2008, I designed database solutions for the iTunes Store. This resulted in a four–year gross sales of $150,000, and sales of over 5000+ databases sold worldwide. I also developed custom applications using FileMaker Pro for over 1200 custom databases for clients.
This course is unique in that it provides top to bottom knowledge to become a FileMaker Pro developer. There are no other courses that provide as thorough step–by–step and hands–on labs to instruct you in all aspects of the design of FileMaker database solutions.
Sections in this Course:
1: Master the basics of working with your clients to develop a database project.
2: Learn the FileMaker RIDE (Rapid Interface Design Engine) interface step by step.
Instructor Details
Vaughn Clement
Informations Systems Specialist
Votes: 0
Courses : 1
Received a bachelor of science degree in business and accounting in 1992 from the University of New Mexico. I retired from the US Navy in 1981, and relevant experience of interest to Udemy is that I was an instructor for about 10 years teaching technical courses. I attended what would be a Masters level course on instructional systems development early in my career in the Navy. In 1982 I took a position with the company named ESI, that later became a giant company called ISC international signal and control. Before I left the Navy I assisted in writing CBT courses for the Marine Corps through a civilian company. That led to this employment with ESI. My position in this company was the logistics and field support manager. I was responsible for all the technical training, manuals, and marketing literature that went out to our customers. Shortly after joining this company I used my experience in CBT courseware to start up a new department, named ISC Educational Systems. Our first contract was a million-dollar course for all high school math from basic numbers to trigonometry calculus and geometry. There were many other courses of technical nature that followed. In 1990 ISC was taken over in a hostile takeover. The company that took over ISC dissolved the company's in the corporate Circle. Director of operations, responsible for software design, computer equipment integration, and production methods for a startup company doing short run color printing. Sales and marketing manager, for 15 store retail computer business. Responsible for managing a store where my personal sales exceeded 365,000 each year for five years. Account's receivable manager 2001 to 2006 for a civil engineering company in Sedona Arizona. Responsible for training project managers, managing accounts receivables, contracts, bid and proposal development, developed computer database management programs that move the company from a $1 million a year company, to accompany 15 1/2 million in five years. In 2007 started my own business On Target Solutions LLC. My position as a part-time business owner was to develop database management systems. I use my experience to design and develop database management systems for business, and productivity solutions. I became an Apple developer for iOS in 2007, in my first four years I grossed $150,000 where I sold 4500 applications worldwide. As of 2015, I'm approaching 5000 applications sold, and I moved more toward doing custom software solutions for worldwide clients. This amounts to about 600 applications sold that are not included in the hundred and 50,000 sales for iTunes. Almost by accident I learned about Udemy and its online instruction courseware. I had purchased a number of courses prior to deciding to throw my hat in the ring. My goal to be an instructor with Udemy was to provide training courses based on my work history. My first consideration was to create a course for FileMaker Pro advanced that is a database I been using for 18 years.
Specification:
FileMaker Pro 13 for beginners
| | |
| --- | --- |
| Duration | 12 hours |
| Year | 2015 |
| Level | Beginner |
| Certificate | Yes |
| Quizzes | Yes |
7 reviews for
FileMaker Pro 13 for beginners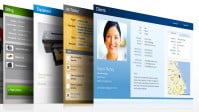 | | |
| --- | --- |
| Price | $12.99 |
| Provider | |
| Duration | 12 hours |
| Year | 2015 |
| Level | Beginner |
| Language | English |
| Certificate | Yes |
| Quizzes | Yes |

FileMaker Pro 13 for beginners