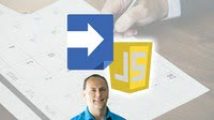 Google Apps Script – CalendarApp & SpreadsheetApp Project
Add to wishlist
Added to wishlist
Removed from wishlist
0
Add to compare
Explore how you can use Google Apps Script to develop interactive applications that can be used to improve business workflow and extend the functionality of the google suite of products. This course covers building a project which adds the ability within a Google Spreadsheet to search the users Google Calendar and track results within the spreadsheet. In Addition create an option to add items into the users calendar from the spreadsheet menu as well as from a web app url form.
JavaScript is a prerequisite to Google Script as its based on JavaScript coding. Many of the methods and code from JavaScript can be used to write Google Script. If you know JavaScript you know Google Script!!!!
Google provides classes and methods that can be applied within the code to connect various Google products together to create some REALLY REALLY amazing functionality that can save time. Power up your web development using the POWER of GOOGLE
So many amazing things can be done – if you have never used Google Script then prepare to be AMAZED – best of all its easy and you can do SOOOO MUCH with just a few lines of code.
Course Contents –
CalendarApp – selecting events
CalendarApp – creating events into your calendar
Instructor Details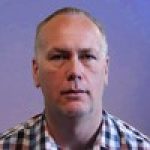 Laurence Svekis
Instructor, 18+yrs Web Experience
Votes: 0
Courses : 111
I'm here to help you learn, achieve your dreams, come join me on this amazing adventure today Providing Web development courses and digital marketing strategy courses since 2002. Innovative technology expert with a wide range of real world experience. Providing Smart digital solutions online for both small and enterprise level businesses. I have a passion for anything digital technology related, enjoy programming and the challenge of developing successful digital experiences. As an experienced developer, I created my first computer applications in 1990, and my first website in 1998. I enjoy sharing my knowledge with others and want to help you share in the wonderful opportunities that the internet provides. Learning, understanding with a strong passion for education. The internet has provided us with new opportunities to expand and share knowledge. Want to learn more about becoming a web developer, do you want to experience the freedom that technology provides for us? Learn how to bring amazing things to life online. Technology connects us all in many ways. It opens up doors to those who embrace it and learn how to make those connections real. My courses are designed to help you achieve your goals, learn and update skills Background : An experienced web application developer, having worked on multiple enterprise level applications, hundreds of websites, business solutions and many unique and innovative web applications. Web application development areas of expertise include HTML, CSS, JavaScript, JQuery, Bootstrap, PHP and MySQL. Anything to do with web creation and digital experience. Passionate about everything to do with web application development, programming to online marketing with a strong focus on social media and SEO. Understanding technology provides a means to better connect with users. It also opens so many doors. Knowledge is the key to success and I want to help you experience what technology has to offer. I'm passionate about web technologies, and look forward to sharing my knowledge and experience with you!
Specification:
Google Apps Script – CalendarApp & SpreadsheetApp Project
| | |
| --- | --- |
| Duration | 2 hours |
| Year | 2019 |
| Level | All |
| Certificate | Yes |
| Quizzes | No |
6 reviews for
Google Apps Script – CalendarApp & SpreadsheetApp Project

Google Apps Script – CalendarApp & SpreadsheetApp Project