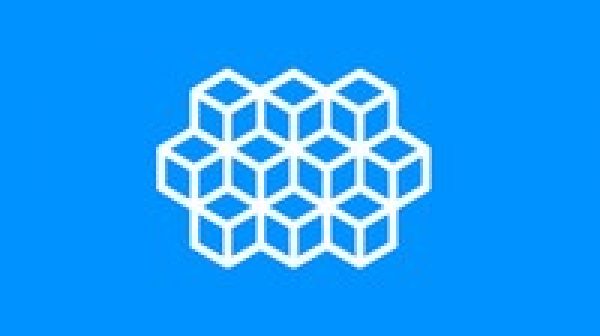 Microservices Architecture and Implementation on .NET 5

Mehmet zkaya
1384
.NET
Udemy
Add to wishlist
Added to wishlist
Removed from wishlist
1
Add to compare
Product is rated as #2 in category .NET
This course comes from a live github aspnetrun microservices repository which verified from community with 1000+ stars and 600+ forks.
You will learn how to build Microservices on .Net platforms which used Asp.Net Web API, Docker, RabbitMQ, MassTransit, Grpc, Ocelot API Gateway, MongoDB, Redis, PostgreSQL, SqlServer, Dapper, Entity Framework Core, CQRS and Clean Architecture implementation with 24.5 hours fully upgraded videos.
You will develop e–commerce modules over Product, Basket and Ordering microservices with NoSQL (MongoDB, Redis) and Relational databases (PostgreSQL, Sql Server) with communicating over RabbitMQ Event Driven Communication and using Ocelot API Gateway. You can find Microservices Architecture and Step by Step Implementation on .NET which step by step developing this course with extensive explanations and details.
Along with this you'll develop following microservices and items:
Catalog microservice which includes;
ASP.NET Core Web API application
REST API principles, CRUD operations
MongoDB database connection and containerization
Repository Pattern Implementation
Swagger Open API implementation
Basket microservice which includes;
ASP.NET Web API application
REST API principles, CRUD operations
Redis database connection and containerization
Consume Discount Grpc Service for inter–service sync communication to calculate product final price
Publish BasketCheckout Queue with using MassTransit and RabbitMQ
Discount microservice which includes;
ASP.NET Grpc Server application
Build a Highly Performant inter–service gRPC Communication with Basket Microservice
Instructor Details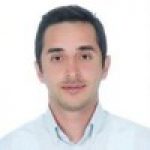 Mehmet zkaya
Software Architect
Votes: 1
Courses : 1
Writer of the Book - Microservices Architecture and Step by Step Implementation on .NET Creator of aspnetrun repositories 15+ years hands on experience in Microsoft .NET Development. Experience in Web Application Development using C#, .NET Core, ASP.NET/MVC/ASP.NET Core, JavaScript, Angular, TypeScript Strong experience Design and implement RESTful APIs JSON design, SOAP Web Services using WCF and ASP.NET Core Web API Excellent knowledge on Object-Oriented Design and Development, SOLID principles, DDD, Design Patterns, SOA, TDD and Unit Testing. Strong experience using Web Front End Technologies such as DOM, HTML5, CSS3 and JavaScript, JSON, JQuery, TypeScript Experience using ORM tools such as Entity Framework Core, NHibernate, Dapper. Strong experience of Distributed Software Architecture and Messaging Technologies in Microservices Architecture, API Gateways (Orleans), BDD, DDD/CQRS patterns, Distributed Message Broker Service Bus Applications(MQTT, AMQT, MassTransit, RabbitMQ, Azure Service Bus), Event Sourcing, Cloud Computing Architectures, IAAS platforms (AWS, Azure), Application Containerization, Docker. Using Distributed Caching and Related Open Source Tools such as Redis, Camunda, Castle Windsor, AutoMapper, Log4Net. GitHub : mehmetozkaya GitHub : aspnetrun
Specification:
Microservices Architecture and Implementation on .NET 5
| | |
| --- | --- |
| Duration | 24.5 hours |
| Year | 2022 |
| Level | Beginner |
| Certificate | Yes |
| Quizzes | No |
31 reviews for
Microservices Architecture and Implementation on .NET 5

Microservices Architecture and Implementation on .NET 5