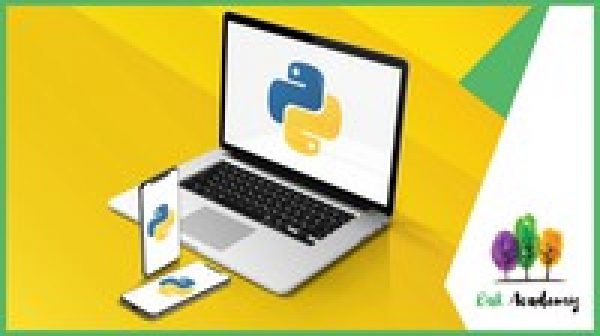 Python: Machine Learning, Deep Learning, Pandas, Matplotlib
Add to wishlist
Added to wishlist
Removed from wishlist
0
Add to compare
Hello there,
Machine learning python, python, machine learning, Django, ethical hacking, python bootcamp, data analysis, machine learning python, python for beginners, data science, machine learning, django:
Welcome to the "Python: Machine Learning, Deep Learning, Pandas, Matplotlib" course.
Python, Machine Learning, Deep Learning, Pandas, Seaborn, Matplotlib, Geoplotlib, NumPy, Data Analysis, Tensorflow
Python instructors on Udemy specialize in everything from software development to data analysis and are known for their effective, friendly instruction for students of all levels.
Machine learning isn't just useful for predictive texting or smartphone voice recognition. Machine learning is constantly being applied to new industries and new problems. Whether you're a marketer, video game designer, or programmer, this course is here to help you apply machine learning to your work.
In this course, we will learn what is Deep Learning and how does it work.
This course has suitable for everybody who is interested in Machine Learning and Deep Learning concepts in Data Science.
First of all, in this course, we will learn some fundamental stuff of Python and the Numpy library. These are our first steps in our Deep Learning journey. After then we take a little trip to Machine Learning Python history. Then we will arrive at our next stop. Machine Learning in Python Programming. Here we learn the machine learning concepts, machine learning a–z workflow, models and algorithms, and what is neural network concept. After then we arrive at our next stop. Artificial Neural network. And now our journey becomes an adventure. In this adventure we'll enter the Keras world then we exit the Tensorflow world. Then we'll try to understand the Convolutional Neural Network concept. But our journey won't be over. Then we will arrive at Recurrent Neural Network and LTSM. We'll take a look at them. After a while, we'll trip to the Transfer Learning concept. And then we arrive at our final destination. Projects in Python Bootcamp. Our play garden. Here we'll make some interesting machine learning models with the information we've learned along our journey.
Specification:
Python: Machine Learning, Deep Learning, Pandas, Matplotlib
| | |
| --- | --- |
| Duration | 18 hours |
| Year | 2021 |
| Level | All |
| Certificate | Yes |
| Quizzes | Yes |

Python: Machine Learning, Deep Learning, Pandas, Matplotlib