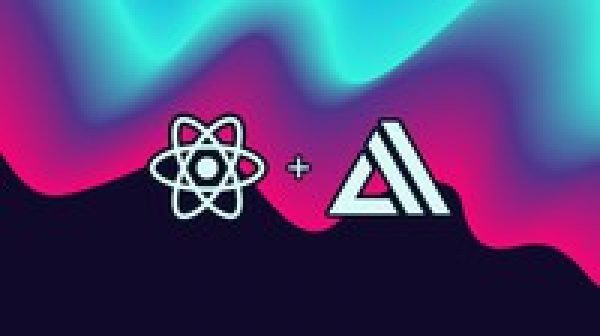 React Native: Create an Unbeatable & Multiplayer Tic-Tac-Toe
jcg
137
TypeScript
Add to wishlist
Added to wishlist
Removed from wishlist
0
Add to compare
In this course we are going to create a Tic–Tac–Toe game using React Native (Expo). Although the Tic Tac Toe game is simple, our project won't be very simple. We are going to use Typescript in the project. Typescript is a tool that adds types of the JavaScript language. Having types allows us to avoid certain bugs in our code in addition to many other benefits.
Our app will contain a single player game. For that we are going to use an algorithm called the Minimax Algorithm in order to create a bot with different difficulties. In addition to that, we will also have a multiplayer game. In the multiplayer game we are going to create an API and manage Authentication using a service called AWS Amplify. AWS Amplify allows us to easily build a GraphQL API that we will use in our game.
Let's breakdown what will be discussed in each section:
Section 1
This is an optional section for students without or with limited Typescript knowledge. We are going to have a very quick introduction to Typescript. We will discuss things like basic types, types, interfaces and generics.
Section 2
In this course we are going to use a tool called expo. Expo is a tool that simplifies building apps using React Native. We will see what is the difference between expo and normal React Native. And then we will install expo, create a new expo project and run it on a physical device, Android emulator and the iOS simulator.
Specification:
React Native: Create an Unbeatable & Multiplayer Tic-Tac-Toe
| | |
| --- | --- |
| Duration | 23 hours |
| Year | 2022 |
| Level | Intermediate |
| Certificate | Yes |
| Quizzes | No |
| | |
| --- | --- |
| Price | $9.99 |
| Provider | |
| Duration | 23 hours |
| Year | 2022 |
| Level | Intermediate |
| Language | English ... |
| Certificate | Yes |
| Quizzes | No |

React Native: Create an Unbeatable & Multiplayer Tic-Tac-Toe