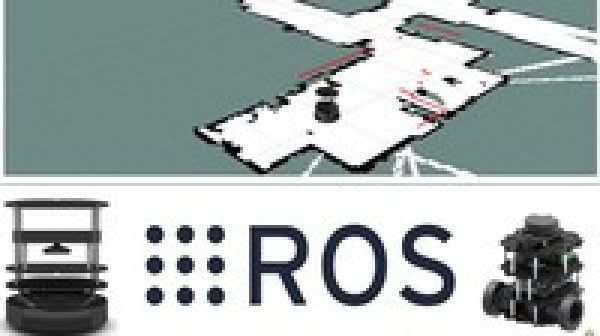 ROS for Beginners: Basics, Motion, and OpenCV
Add to wishlist
Added to wishlist
Removed from wishlist
0
Add to compare
News and Updates.
Dec 11
I added slides of the course and Arduino code
Nov 06.
two lectures added on launch files and how to run multiple nodes at the same time in ROS.
Oct 15.
one lecture added on how to make a turtlebot 2 robot by just applying the same code of turtlesim to demonstrate how ROS is modular.
Oct 3.
3 lectures added on motion in ROS using Python (linear, rotation and go to goal). New code available on github
Sep 14:
3 lectures added in Section 4 on how to create a custom ROS message and a publisher/subscriber application that uses the custom ROS message. An example of IoTSensor message is considered.
Sep 07:
new Ubuntu 16.04 + ROS Kinetic virtual machine available for students (upon request) to learn ROS without having to install it.
Sep 03:
11 lectures (1 hour) on ROSSERIAL Arduino with real demonstration on Arduino Hardware and Ultrasonic sensor
Aug 27:
Three new lectures on OpenCV with C++, including CvBridge and how to manage dependencies.
Aug 26:
new assignment Turtlesim motion in Python
Aug 15:
Quiz on Laser Scanners
Subscriber ROS node for laser scanners (C++/Python)
Save scan topic messages into a rosbag file and replay it
Instructor Details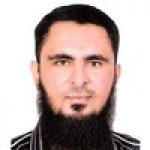 Anis Koubaa
Professor of Computer Science
Votes: 0
Courses : 3
I am Anis Koubaa, a Full Professor in Computer Science at Prince Sultan University and the Director of the Robotics and Internet-of-Things research lab. I am also R&D Director at Gaitech Robotics in China and Senior Researcher in CISTER/INESC TEC and ISEP-IPP, Porto, Portugal. I have been the Chair of the ACM Chapter in Saudi Arabia since 2014. I am also a Senior Fellow of the Higher Education Academy (HEA) in UK. I received several distinctions and awards including the Rector Research Award in 2010 at Al-Imam Mohamed bin Saud University, and the Rector Teaching Award in 2016 at Prince Sultan University. I have been teaching Programming courses for more than 16 years in particular Java and Web technologies, and different computer science courses. Programming is my passion for me and I have developed many software and applications. I have been also teaching robotics and developing several program with ROS in both academia and industry. I am the Editor of three books on Robot Operating System (ROS) with Springer publisher, which are in the top 25% of most downloaded book in Springer database. I have a lot of tutorials and course on the Internet provided on my YouTube Channel. I am very excited to provide my courses on Udemy to students around the world with practical hands-on activities. My teaching philosophy is based on Teaching by Demonstration, where I like to explain the concepts by demonstrating them with real-world illustrations. The students will be mainly Learning by Doing.
Specification:
ROS for Beginners: Basics, Motion, and OpenCV
| | |
| --- | --- |
| Duration | 9.5 hours |
| Year | 2019 |
| Level | Beginner |
| Certificate | Yes |
| Quizzes | Yes |
6 reviews for
ROS for Beginners: Basics, Motion, and OpenCV

ROS for Beginners: Basics, Motion, and OpenCV