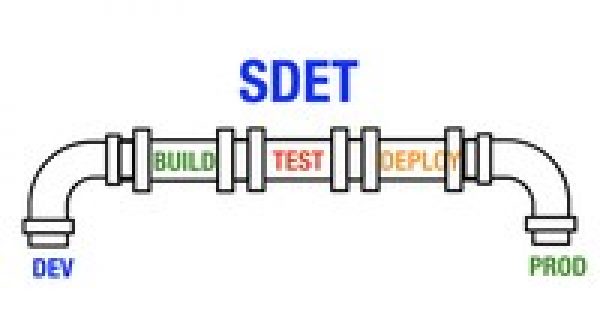 SDET Training: Selenium WebDriver, Java Project & Code Tests
Add to wishlist
Added to wishlist
Removed from wishlist
0
Add to compare
Product is rated as #15 in category Selenium
Why it s important for you to take this course:
Learn from a Real–time engineer with hands–on experience in Software Development & Automation Testing. Most of the other courses teach you with some typical examples you commonly find in the books.
But I'm going to teach you with Practical and Real–world Examples and Scenarios as part of Automation Testing
If you re targeting a SDET (or) Automation/Performance Engineer role, this is the right course for you. I was in your shoes before where I had to go to multiple places to learn the concepts, practical examples, coding tests and interview questions from. But for you, just this course should keep the ball rolling for all those things.
Course covers an Automation Project towards the end and available to download from GitLab. The project makes you think in real life terms. Say if an interviewer asks you about the difference between an interface and a class, a practical example would be 'GetCrossBrowserAccount' is an interface while 'GetSauceLabsAccount' and 'GetBrowserStackAccount' can be the implementation classes (in contrast to popular book example that an animal is an interface while cat and dog are the implementation classes).
The course includes Coding Tests from Actual interviews including the questions I have personally faced and asked in the interviews
Instructor Details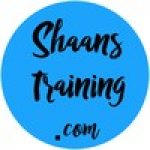 Shaans Training
SDET Project & Job Trainings
Votes: 0
Courses : 1
My name is Shaan. I have started my career as a Java programmer in 2005. I have worked for couple of years in India before moving to the United States. Then I have worked as a Consultant in WallStreet finance companies of NYC as well as startups in the Silicon valley. During my career so far, I have worked in a variety of roles from Software development to Test Automation to DevOps. Particularly while working in the start-ups I had to wear variety of caps and have learned a lot. Learning not only mean the technical stuff, but how to take ownership of tasks and actually getting things done in time. I have created this course due to the increased demand for the SDET/Automation engineer positions in the current job market. Let's talk about for a second what you need for this job. Object-oriented programming skill like java is a must and its the very first thing an interviewer is going to focus on you for this job. Secondly with Agile in place these days, shorter release cycles have become most common and applications need to be tested in short span of time. You should have exposure to Functional as well as Non-functional testing like Performance Testing and be able to provide faster feedback. To get hired, you need to know what to answer in the interviews, how to clear the coding tests and then skills needed in actually getting the job done. Hence you'll find all those concepts in this course. I have both given and taken considerable number of interviews in my career so far. I exactly know what practical skills/tools you need to learn and how you need to crack the interview as well. You should definitely find this course to be helpful. Thank you and Gud luck! Your Instructor, -Shaan
Specification:
SDET Training: Selenium WebDriver, Java Project & Code Tests
| | |
| --- | --- |
| Duration | 16 hours |
| Year | 2019 |
| Level | All |
| Certificate | Yes |
| Quizzes | Yes |
12 reviews for
SDET Training: Selenium WebDriver, Java Project & Code Tests

SDET Training: Selenium WebDriver, Java Project & Code Tests