SQL Bootcamp – Hands-On Exercises – SQLite – Part II
Add to wishlist
Added to wishlist
Removed from wishlist
0
Add to compare
RECOMMENDED LEARNING PATH
200+ Exercises – Programming in Python – from A to Z
210+ Exercises – Python Standard Libraries – from A to Z
150+ Exercises – Object Oriented Programming in Python – OOP
100+ Exercises – Unit tests in Python – unittest framework
100+ Exercises – Python Programming – Data Science – NumPy
100+ Exercises – Python Programming – Data Science – Pandas
100+ Exercises – Python – Data Science – scikit–learn
250+ Exercises – Data Science Bootcamp in Python
SQL Bootcamp – Hands–On Exercises – SQLite – Part I
SQL Bootcamp – Hands–On Exercises – SQLite – Part II
COURSE DESCRIPTION
SQL Bootcamp – Hands–On Exercises – SQLite – Part II
Welcome to the course SQL Bootcamp – Hands–On Exercises – SQLite – Part II, where you can test your SQL programming skills.
This is the second part of the SQL Bootcamp – Hands–On Exercises series. The exercises in this part are mainly focused on creating DDL and DML queries to the database.
The course is designed for people who have basic knowledge in SQL and it consists of over 150 exercises with solutions.
This is a great test for people who are learning SQL and are looking for new challenges. Exercises are also a good test before the interview.
Instructor Details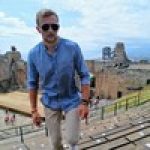 Pawe Krakowiak
Data Scientist, Securities Broker
Votes: 0
Courses : 3
EN Data Scientist, Securities Broker Founder at e-smartdata[.]org. A big fan of new technologies, especially in the areas of artificial intelligence, big data and cloud solutions. A graduate of postgraduate studies at the Polish-Japanese Academy of Information Technology in the field of Computer Science in the Big Data specialization. A graduate of Master's Degree in Financial and Actuarial Mathematics at the Faculty of Mathematics and Computer Science of the University of Lodz. Stockbroker license holder with experience in teaching at a university. Lecturer at the GPW Foundation (technical analysis, behavioral finance and portfolio management). The main areas of interest are artificial intelligence, machine learning, deep learning and financial markets. PL Data Scientist, Securities Broker Za o yciel platformy e-smartdata[.]org Mi o nik nowych technologii, szczeg lnie w obszarze sztucznej inteligencji, big data oraz rozwi za chmurowych. Absolwent podyplomowych studi w na Polsko-Japo skiej Akademii Technik Komputerowych na kierunku Informatyka, spec. Big Data. Absolwent studi w magisterskich z matematyki finansowej i aktuarialnej na wydziale Matematyki i Informatyki Uniwersytetu dzkiego. Od 2015 roku posiadacz licencji maklera papier w warto ciowych z uprawnieniami do czynno ci doradztwa inwestycyjnego. Wyk adowca w Fundacji GPW prowadz cy szkolenia dla inwestor w z zakresu analizy technicznej, finans w behawioralnych i zasad zarz dzania portfelem instrument w finansowych. Z do wiadczeniem w prowadzeniu zaj dydaktycznych na wy szej uczelni z przedmiot w zwi zanych z rachunkiem prawdopodobie stwa i statystyk . G wne obszary zainteresowa to sztuczna inteligencja, uczenie maszynowe, uczenie g bokie i rynki finansowe.

SQL Bootcamp – Hands-On Exercises – SQLite – Part II