Add to wishlist
Added to wishlist
Removed from wishlist
1
Add to compare
This is an introductory–level course in supervised learning, with a focus on regression and classification methods. The syllabus includes: linear and polynomial regression, logistic regression and linear discriminant analysis; cross–validation and the bootstrap, model selection and regularization methods (ridge and lasso); nonlinear models, splines and generalized additive models; tree–based methods, random forests and boosting; support–vector machines. Some unsupervised learning methods are discussed: principal components and clustering (k–means and hierarchical). This is not a math–heavy class, so we try and describe the methods without heavy reliance on formulas and complex mathematics. We focus on what we consider to be the important elements of modern data analysis. Computing is done in R. There are lectures devoted to R, giving tutorials from the ground up, and progressing with more detailed sessions that implement the techniques in each chapter. The lectures cover all the material in An Introduction to Statistical Learning, with Applications in R by James, Witten, Hastie and Tibshirani (Springer, 2013). The pdf for this book is available for free on the book website.
Instructor Details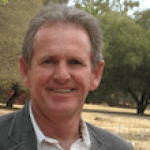 Trevor Hastie
John A. Overdeck Professor, Professor of Statistics and of Biomedical Data Sciences at Stanford University
Votes: 1
Courses : 1
Trevor Hastie is the John A Overdeck Professor of Statistics at Stanford University. Hastie is known for his research in applied statistics, particularly in the fields of data mining, bioinformatics and machine learning. He has published four books and over 180 research articles in these areas. Prior to joining Stanford University in 1994, Hastie worked at AT&T Bell Laboratories for 9 years, where he helped develop the statistical modeling environment popular in the R computing system. He received his B.S. in statistics from Rhodes University in 1976, his M.S. from the University of Cape Town in 1979, and his Ph.D from Stanford in 1984. Professor Hastie is an elected fellow of the Institute of Mathematical Statistics, the American Statistical Association, the International Statistics Institute, the South African Statistical Association and the Royal Statistical Society. He has received a number of awards and honors, including the Myrto Lefkopolous award from Harvard in 1994, the Parzen Prize for Innovation in 2014, and the Distnguished Rhodes University Alumni award in 2015, and was elected to the National Academy of Sciences in 2018.
Specification:
Statistical Learning
| | |
| --- | --- |
| Duration | 36 hours |
| Year | 2020 |
| Level | Beginner |
| Certificate | Yes |
| Quizzes | No |
12 reviews for
Statistical Learning