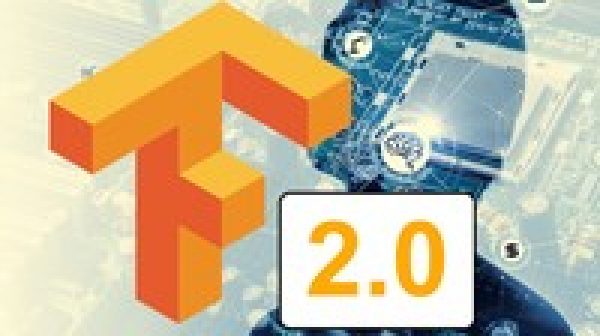 Tensorflow 2.0: Deep Learning and Artificial Intelligence
Add to wishlist
Added to wishlist
Removed from wishlist
0
Add to compare
Welcome to Tensorflow 2.0!
What an exciting time. It's been nearly 4 years since Tensorflow was released, and the library has evolved to its official second version.
Tensorflow is Google's library for deep learning and artificial intelligence.
Deep Learning has been responsible for some amazing achievements recently, such as:
Generating beautiful, photo–realistic images of people and things that never existed (GANs)
Beating world champions in the strategy game Go, and complex video games like CS:GO and Dota 2 (Deep Reinforcement Learning)
Self–driving cars (Computer Vision)
Speech recognition (e.g. Siri) and machine translation (Natural Language Processing)
Even creating videos of people doing and saying things they never did (DeepFakes – a potentially nefarious application of deep learning)
Tensorflow is the world's most popular library for deep learning, and it's built by Google, whose parent Alphabet recently became the most cash–rich company in the world (just a few days before I wrote this). It is the library of choice for many companies doing AI and machine learning.
In other words, if you want to do deep learning, you gotta know Tensorflow.
This course is for beginner–level students all the way up to expert–level students. How can this be?
If you've just taken my free Numpy prerequisite, then you know everything you need to jump right in. We will start with some very basic machine learning models and advance to state of the art concepts.
Instructor Details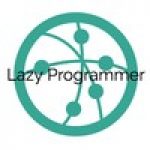 Lazy Programmer Inc.
Artificial intelligence and machine learning engineer
Votes: 0
Courses : 22
Today, I spend most of my time as an artificial intelligence and machine learning engineer with a focus on deep learning, although I have also been known as a data scientist, big data engineer, and full stack software engineer. I received my masters degree in computer engineering with a specialization in machine learning and pattern recognition. Experience includes online advertising and digital media as both a data scientist (optimizing click and conversion rates) and big data engineer (building data processing pipelines). Some big data technologies I frequently use are Hadoop, Pig, Hive, MapReduce, and Spark. I've created deep learning models to predict click-through rate and user behavior, as well as for image and signal processing and modeling text. My work in recommendation systems has applied Reinforcement Learning and Collaborative Filtering, and we validated the results using A/B testing. I have taught undergraduate and graduate students in data science, statistics, machine learning, algorithms, calculus, computer graphics, and physics for students attending universities such as Columbia University, NYU, Hunter College, and The New School. Multiple businesses have benefitted from my web programming expertise. I do all the backend (server), frontend (HTML/JS/CSS), and operations/deployment work. Some of the technologies I've used are: Python, Ruby/Rails, PHP, Bootstrap, jQuery (Javascript), Backbone, and Angular. For storage/databases I've used MySQL, Postgres, Redis, MongoDB, and more.
Specification:
Tensorflow 2.0: Deep Learning and Artificial Intelligence
| | |
| --- | --- |
| Duration | 22 hours |
| Year | 2022 |
| Level | All |
| Certificate | Yes |
| Quizzes | No |
23 reviews for
Tensorflow 2.0: Deep Learning and Artificial Intelligence
Tensorflow 2.0: Deep Learning and Artificial Intelligence