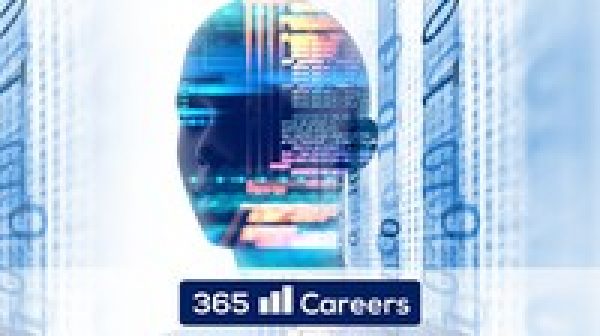 The Data Science Course 2022: Complete Data Science Bootcamp
Add to wishlist
Added to wishlist
Removed from wishlist
0
Add to compare
The Problem
Data scientist is one of the best suited professions to thrive this century. It is digital, programming–oriented, and analytical. Therefore, it comes as no surprise that the demand for data scientists has been surging in the job marketplace.
However, supply has been very limited. It is difficult to acquire the skills necessary to be hired as a data scientist.
And how can you do that?
Universities have been slow at creating specialized data science programs. (not to mention that the ones that exist are very expensive and time consuming)
Most online courses focus on a specific topic and it is difficult to understand how the skill they teach fit in the complete picture
The Solution
Data science is a multidisciplinary field. It encompasses a wide range of topics.
Understanding of the data science field and the type of analysis carried out
Mathematics
Statistics
Python
Applying advanced statistical techniques in Python
Data Visualization
Machine Learning
Deep Learning
Each of these topics builds on the previous ones. And you risk getting lost along the way if you don't acquire these skills in the right order. For example, one would struggle in the application of Machine Learning techniques before understanding the underlying Mathematics. Or, it can be overwhelming to study regression analysis in Python before knowing what a regression is.
Instructor Details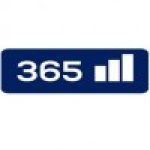 365 Careers
Creating opportunities for Business & Finance students
Votes: 1
Courses : 7
365 Careers is the #1 best-selling provider of finance courses on Udemy. The company s courses have been taken by more than 640,000 students in 210 countries. People working at world-class firms like Apple, PayPal, and Citibank have completed 365 Careers trainings. Currently, the firm focuses on the following topics on Udemy: 1) Finance Finance fundamentals, Financial modeling in Excel, Valuation, Accounting, Capital budgeting, Financial statement analysis (FSA), Investment banking (IB), Leveraged buyout (LBO), Financial planning and analysis (FP&A), Corporate budgeting, applying Python for Finance, Tesla valuation case study, CFA, ACCA, and CPA 2) Data science Statistics, Mathematics, Probability, SQL, Python programming, Python for Finance, Business Intelligence, R, Machine Learning, TensorFlow, Tableau, the integration of SQL and Tableau, the integration of SQL, Python, Tableau, Power BI, Credit Risk Modeling, and Credit Analytics 3) Entrepreneurship Business Strategy, Management and HR Management, Marketing, Decision Making, Negotiation, and Persuasion, Tesla's Strategy and Marketing 4) Office productivity Microsoft Excel, PowerPoint, Microsoft Word, and Microsoft Outlook 5) Blockchain for Business All of the company s courses are: Pre-scripted Hands-on Laser-focused Engaging Real-life tested By choosing 365 Careers, you make sure you will learn from proven experts, who have a passion for teaching, and can take you from beginner to pro in the shortest possible amount of time. If you want to become a financial analyst, a finance manager, an FP&A analyst, an investment banker, a business executive, an entrepreneur, a business intelligence analyst, a data analyst, or a data scientist, 365 Careers courses are the perfect place to start.
Specification:
The Data Science Course 2022: Complete Data Science Bootcamp
| | |
| --- | --- |
| Duration | 30 hours |
| Year | 2021 |
| Level | All |
| Certificate | Yes |
| Quizzes | Yes |
71 reviews for
The Data Science Course 2022: Complete Data Science Bootcamp

The Data Science Course 2022: Complete Data Science Bootcamp