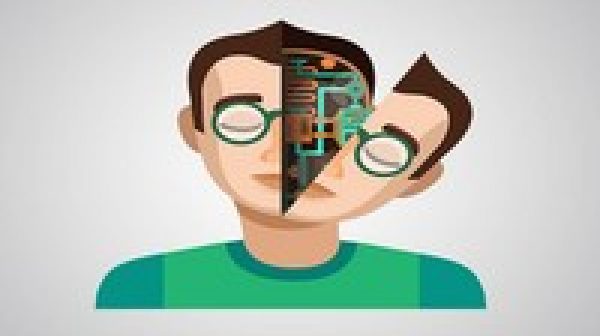 U&P AI – Natural Language Processing (NLP) with Python
Add to wishlist
Added to wishlist
Removed from wishlist
0
Add to compare
UPDATED (NEW LESSONS ARE NOT IN THE PROMO VIDEO)
THIS COURSE IS FOR BEGINERS OR INTERMEDIATES, IT IS NOT FOR EXPERTS
This course is a part of a series of courses specialized in artificial intelligence :
Understand and Practice AI – (NLP)
This course is focusing on the NLP:
Learn key NLP concepts and intuition training to get you quickly up to speed with all things NLP.
I will give you the information in an optimal way, I will explain in the first video for example what is the concept, and why is it important, what is the problem that led to thinking about this concept and how can I use it (Understand the concept). In the next video, you will go to practice in a real–world project or in a simple problem using python (Practice).
The first thing you will see in the video is the input and the output of the practical section so you can understand everything and you can get a clear picture!
You will have all the resources at the end of this course, the full code, and some other useful links and articles.
In this course, we are going to learn about natural language processing. We will discuss various concepts such as tokenization, stemming, and lemmatization to process text. We will then discuss how to build a Bag of Words model and use it to classify text. We will see how to use machine learning to analyze the sentiment of a given sentence. We will then discuss topic modeling and implement a system to identify topics in a given document. We will start with simple problems in NLP such as Tokenization Text, Stemming, Lemmatization, Chunks, Bag of Words model. and we will build some real stuff such as :
Instructor Details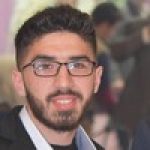 Abdulhadi Darwish
Machine Learning Engineer and Software Developer
Votes: 0
Courses : 1
. My name is Abdulhadi Darwish, I have studied at Faculty of Information Technology Engineering of Damascus University Department of Artificial Intelligence. I thrive for what makes people lives easier, more fun and more convenient, I'm interested in games, mobile and web applications, education, AI, Machine Learning, and Whatever doesn't destroy me and makes me stronger. I have done courses in Artificial Intelligence, Machine Learning, Deep Learning, Natural Language Processing, Computer Vision, Data Science, Game Development, from other Universities like Stanford, Washington, Michigan and National Research University Higher School of Economics (HSE) online. I have experience in Computer Science , programming languages , algorithms, data structures, and I've developed many applications in android, web and some games that use artificial intelligence and machine learning techniques using Unity game engine.
Specification:
U&P AI – Natural Language Processing (NLP) with Python
| | |
| --- | --- |
| Duration | 6 hours |
| Year | 2020 |
| Level | Beginner |
| Certificate | Yes |
| Quizzes | No |
4 reviews for
U&P AI – Natural Language Processing (NLP) with Python

U&P AI – Natural Language Processing (NLP) with Python