WebdriverIO – Selenium Webdriver using Node.js & More!
Add to wishlist
Added to wishlist
Removed from wishlist
0
Add to compare
Product is rated as #9 in category Selenium
** Number 1 rated course for WebdriverIO on Udemy **
** 200+ page e–book of lecture screenshots and notes included to help students revise **
** Course Updated on 10/2019 with 6 hours of brand new up–to–date content! **
This course teaches you the following technologies:
Fundamentals of WebdriverIO using version 4 & 5 – Note the the core foundations of WebdriverIO remains the same between versions. WebdriverIO in itself is a JavaScript / node.js implementation of the (Selenium 2.0) WebDriver API
What is new in version 5 – a dedicated section to go over the key differences in version 5.
JavaScript – is an object–oriented computer programming language commonly used to create interactive effects within web browsers.
Selenium – is a suite of tools to automate web browsers across many platforms.
NodeJS – is a run–time environment which includes everything you need to execute a program written in JavaScript.
Mocha – is a feature–rich JavaScript test framework running on Node.js and in the browser, making asynchronous testing simple and fun.
Chai – is an assertion library that is often used alongside Mocha. It provides functions and methods that help you compare the output of a certain test with its expected value.
Instructor Details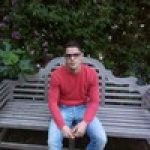 Gianni Bruno
QA Auto Engineer & Teacher! - Founder: www.QaUni.com
Votes: 0
Courses : 2
Hello, My name is Gianni Bruno and I'm an experienced automation test engineer that has helped countless companies adopt automation testing into their enterprise environments. I have also spent countless hours learning the ins and outs of automation test engineering and like to keep up to date with the latest automation trends - something that is important in today's rapidly expanding market. I have been responsible for teaching numerous people/ teams to learn about automation testing. I know what works best so that my students get the very best from my courses. I m also the Founder of: QAUNI and WebdriverUniversity two websites that help teach automation test engineering; which is aimed at beginner level to people that are experienced but would like to refresh skills or be informed of the latest technology trends. Example projects that I have worked on and responsibilities: - Solely responsible for developing a large framework from scratch to test a wide ranges of websites and user journeys; currently in place within the current organisation which I work for and playing a critical role within the current release process. - Developed a small and compact framework to scan 100 s of URL s detecting flaws and exceptions in turn capturing images and generating reports in likelihood exceptions were detected. - Developed a medium sized framework to conduct continuous monitoring using continuous integration (Jenkins); all relevant parties would be notified via a custom designed emails which includes exception images when problems occur such as particular URL s, user journeys etc. not functioning accordingly. - Created a bespoke framework which would read data from external CSV files, this data would then feed into hundreds of automation test cases, comparing values against the system under test and flagging all exceptions and anomalies. - And much more! Finally, thank you for taking some time to read my biography. I wish to welcome you to my courses and hope you learn and enjoy the course contents. Remember knowledge is power and always strive to keep learning!
Specification:
WebdriverIO – Selenium Webdriver using Node.js & More!
| | |
| --- | --- |
| Duration | 17 hours |
| Year | 2019 |
| Level | All |
| Certificate | Yes |
| Quizzes | Yes |
9 reviews for
WebdriverIO – Selenium Webdriver using Node.js & More!

WebdriverIO – Selenium Webdriver using Node.js & More!