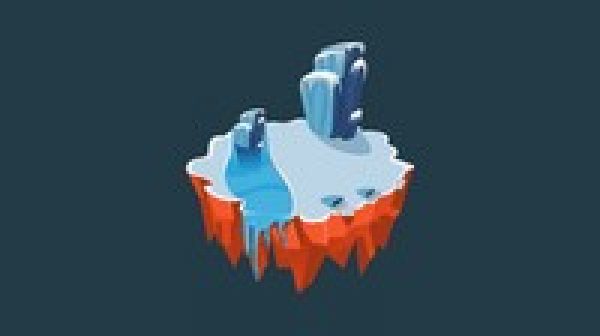 3D Game Development with Blender
Add to wishlist
Added to wishlist
Removed from wishlist
0
Add to compare
You want to make a game, huh?
Many have gone before, and not all have succeeded.
Truth is, building games is hard, especially 3D games. But if you have the right tools and the right tour guide, the process can be relatively easy. Building games might just be more fun than playing them!
3D gaming courses tend to come in two flavors. Either you learn to build all your models in a 3D editor like Blender or 3DSMax but you barely get to put them in a game, or you start with a high–end powerful gaming tool like Unity or Unreal, but you can only use models made by others.
In this course, we start from the very beginning. You'll learn how to build your own model of anything you can imagine using Blender, a powerful free tool. There are many Blender classes out there, but most do not concentrate on building models for games, which are different than the models used in movies. Blender is well–known as perhaps the best open–source 3D modeling package in existence.
Blender's best–kept secret is its game engine. Not only can you build models in Blender, you can build full–fledged games. The game system is incredibly powerful, yet not well known.
Instructor Details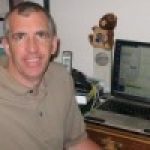 Andy Harris
Teacher, Author, Game Developer
Votes: 0
Courses : 3
Andy is the author of over a dozen books on various topics in computer programming, especially web, game, and mobile development. His best-selling books include HTML5 / CSS3 All in One for Dummies HTML5 Game Programming for Dummies HTML5 Quick Reference for Dummies PHP6 / MySQL Programming for the Absolute Beginner Game Programming - the L Line (using Python) Flash Game Programming for Dummes He teaches computer science at a major university teaching the following courses: * Computer Science I - Introduction to computer science and programming with Python * Computer Science II - Advanced computer programming in C, C++, Java, basic algorithms and Data Structures * Game Development I and II - 2D and 3D game development from the ground up, including building game engines. * Web and Mobile Development - Various classes in client-side, server-side, and AJAX programming, as well as mobile development. Andy is also very active in homeschooling. He has taught math and programming classes to various homeschooling groups, and is a featured technology columnist in The Old Schoolhouse magazine, a leading magazine among homeschool families. While Andy's technical depth is notable, it's his teaching style that makes the biggest difference. He has served as a special education teacher, and knows a little about how to help smart people become even smarter by learning new complicated tasks. Andy is particularly interested in helping kids and adults who do not have access to computing instruction learn how to get started in this fun and lucrative field. He has a great time teaching, and his courses are engaging and fun, while informative. A course with Andy is like having a friend who's written a lot of books come by in a sweater on a Saturday morning showing you how to do cool stuff. You'll learn a ton, and you'll have a great time doing it.
Specification:
3D Game Development with Blender
| | |
| --- | --- |
| Duration | 11 hours |
| Year | 2017 |
| Level | All |
| Certificate | Yes |
| Quizzes | No |
21 reviews for
3D Game Development with Blender

3D Game Development with Blender