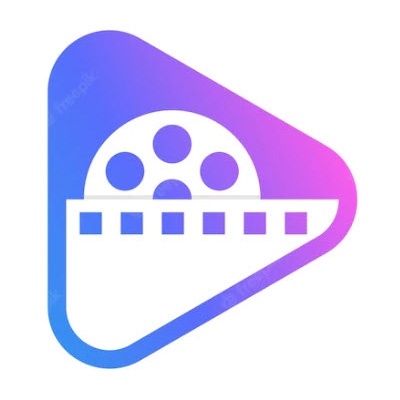 In this article, you can find Image & Video Editing online courses.
Image editing encompasses the processes of altering images, whether they are digital photographs, traditional photo-chemical photographs, or illustrations. Traditional analog image editing is known as photo retouching, using tools such as an airbrush to modify photographs or editing illustrations with any traditional art medium. Graphic software programs, which can be broadly grouped into vector graphics editors, raster graphics editors, and 3D modelers, are the primary tools with which a user may manipulate, enhance, and transform images. Many image editing programs are also used to render or create computer art from scratch.
Video editing is the manipulation and arrangement of video shots. Video editing is used to structure and present all video information, including films and television shows, video advertisements and video essays. Video editing has been dramatically democratized in recent years by editing software available for personal computers. Editing video can be difficult and tedious, so several technologies have been produced to aid people in this task. Pen based video editing software was developed in order to give people a more intuitive and fast way to edit video.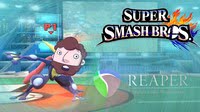 Remaking Greninja's Water Shuriken Sound from Smash Bros
Ryan Stunkel via Udemy
In this course, we will teach you how to recreate the sound of Greninja's Water Shurien Sound Effect with the Audio Editing Program Reaper. I will be providing you with the source recordings so you can follow along yourself. And I will also be giving you the original session that I created so you can see exactly what I did. Then we ll use the tools we learned from Reaper to teach about the different effects that are available in Reaper including Equalizers, Pitch Shifting, Compressors and limiters.
★★★★★(5-star rating)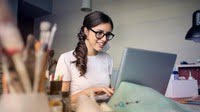 Photoshop scripting for artists
James McDonald via Udemy
This training series will explore how you can utilise Javascript to write scripts for Photoshop. Whether you are a professional retoucher, photographer, hobbyist or artist, these skills will help you to smooth out your Photoshop pipeline so that you can spend less time doing file administration and more time actually creating the art. You will start with the very basics with no assumed knowledge of scripting or programming. By the end you will be able to write efficient markup transfer systems, intelligent file save scripts, control panel interfaces and preference storage systems. This course is highly recommended for anyone who wants to kick their Photoshop skills up to the next level!
★★★★★(5-star rating)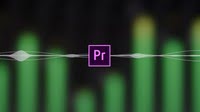 The Complete Audio Guide for Video Editors
Jason Brandel via Udemy
If you are looking to learn more about sound in videos, you came to the right place. This course goes in depth about all facets of audio and sound editing for video creators, using Adobe Premiere Pro CC. Not only will we cover the basics of how to actually edit audio, but we'll explore the psychology behind using music and sound to move your audience. Additionally, we'll demystify the amazing tools inside Premiere that will have you mixing like a pro in no time. Learn how to handle any type of voice over or field recordings without breaking a sweat. Synchronization, leveling, dead space, essential sound panel, it's all in the course.
★★★★★(5-star rating)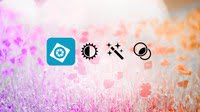 Learning Photoshop Elements 13
Infinite Skills via Udemy
While Adobe Photoshop CC is a phenomenal tool for graphics and photo professional, it is overkill for many users' needs. In this series, you'll learn how Photoshop Elements can be used to achieve fantastic, professional quality results for a fraction of the cost. This course is designed for the absolute beginner, meaning no previous experience with Photoshop Elements is required. You will start by learning about the Elements interface, including how to access multiple images, use rulers and guides, and control grids and guides with preferences. From there, Andy will teach you the various capture techniques, how to get organized with the Elements organizer, and how to organize with albums, stacks, and catalogs.
★★★★★(5-star rating)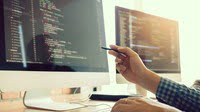 Learn Basic Premiere Rush
Learn Tech Plus via Udemy
If your goal is to become a user of Basic Premiere Rush, then this course is perfect for you. It will get you started on the right path and give you the knowledge and skills you need to Basic Premiere Rush… Learning Basic Premiere Rush is Not only for Experienced users, but also everyone else. Because when you have master Basic Premiere Rush, you get around your profile and easily install applications to your computer versus have to get someone else to do it for you which can cost both time and money! In short, a good understanding of Basic Premiere Rush is tremendously beneficial. Now, in this course, we'll go far beyond that. By the end of it, you'll have gained complete proficiency in Basic Premiere Rush even if you're currently a complete beginner!
★★★★★(5-star rating)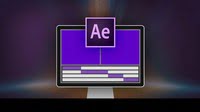 Learning Adobe After Effects CC 2014
Infinite Skills via Udemy
This beginner–focused After Effects course will help you enter the world of creative effects and video compositing by giving you the fundamentals and going step by step through onscreen examples. You will start by learning to understand the workspace and workflow of After Effects, then jump into learning how to create a new composition. From there, Jerron will show you how to import and organize footage, as well as work with compositions and arrange and adjust layers. This video tutorial also covers topics including animating layer transform properties, adding and animating effects, creating, editing, and animating text, shapes, and masks, and using track mattes. You will also learn how to use the roto brush, create 3D layers, create and animate cameras and lights, and create and animate 3D objects with Cinema 4D Lite.
★★★★★(5-star rating)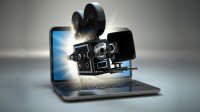 Video Compression for Web, Disc and PC/TV/Console Playback
Jan Ozer via Udemy
This course is designed for two types of users. If you're new to compression, you will learn how to produce high quality video for distributing over the web, watching on your computer or smart TV/console, for inserting into iBooks or to record onto DVDs and Blu–ray discs. If you know the basics of compression, this course will serve as a valuable reference for questions that inevitably arise when encoding video, like what's the best key frame setting for web video (Lesson 5), what's the best way to work with x264 (Lesson 17) or how do I implement HTML5 (Lessons 31 & 33).
★★★★★(5-star rating)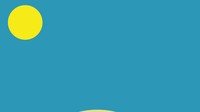 Learn how to produce a GIF in Adobe Photoshop CC
Eden Carey via Udemy
This tutorial provides students with the opportunity to learn how to produce GIF animations using Adobe Photoshop CC. This is an introduction in learning animation, and these assets can be used in Adobe Animate CC to further the animation produced. This course goes through several lectures step by step to create a GIF animation. The tutorial includes the required assets to produce the animation. At the end of the tutorial, you will be comfortable to produce your own animation, using your own assets and theme.
★★★★(4-star rating)