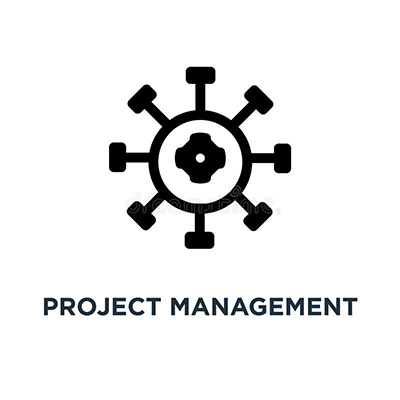 In this article, you can find online Project Management courses.
Project management is the process of leading the work of a team to achieve all project goals within the given constraints. This information is usually described in project documentation, created at the beginning of the development process. The primary constraints are scope, time, and budget. The secondary challenge is to optimize the allocation of necessary inputs and apply them to meet pre-defined objectives.
The objective of project management is to produce a complete project which complies with the client's objectives. In many cases, the objective of project management is also to shape or reform the client's brief to feasibly address the client's objectives. Once the client's objectives are clearly established, they should influence all decisions made by other people involved in the project – for example, project managers, designers, contractors, and sub-contractors. Ill-defined or too tightly prescribed project management objectives are detrimental to decision-making.
Below we present 8 online Project Management courses for all levels.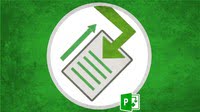 Microsoft Project Planning and time management.
Enrique Galicia via Udemy
This course its design to teach you how to overcome your projects by using this tool, and the basic setup of the PMI methodology for project management, no matter what is the size of your project it would help you set your goals and have clarity on its planning. This course its divided on several sections that would built up the basic knowledge to use it proficiently, it has 3 review exercises directly involve with planning and management. Take it at your own pace, and jump freely between sections, its access its lifetime. Use the forum questions to expand your knowledge and push your understanding for future uses. Be the first to know of future courses regarding BIM and project management, and take advantage of all the opportunities that may appear and use it to improve your work performance and get better job positions.
★★★★★(5-star rating)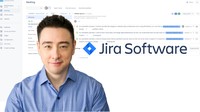 The Complete JIRA Agile Project Management Course
Danny Liu via Udemy
Are you tired of looking for quick and easy ways to implement the best JIRA features to help you streamline your agile projects, only to find boring technical explanations with complex, hard to understand videos? Then look no further. In this course, The Complete JIRA Agile Project Management Course, you'll learn how to master JIRA Agile cloud software to help you streamline your projects while turning yourself into a project management professional! Whether you're new to JIRA or Agile methodologies, an Agile Certified Scrum Master, Product Owner or software developer, this course will provide you the strategic and tactical essentials to get the most out of your JIRA Agile projects using a REAL web design example project, while saving you tons of time during the learning process.
★★★★★(5-star rating)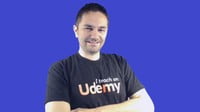 Microsoft Project: MS Project 2013, 2016 &2019 comp./ 8 pdus
PMP Sabri C. via Udemy
By enrolling in this course, you will be able to Create your project plans in MS Project 2013, 2016 and 2019 STEP–BY–STEP, Learn how to create a project plan through a real–world project example, Get prompt answer & support from the instructor, Learn what you should have before creating your project plan in MS Project, Earn 8 PDUs if you are a PMP already, Earn 8 Contact Hours if you are a PMP candidate. This course is for professionals who want to use Microsoft Project 2013, 2016 and 2019. Microsoft Project has several features to discover. In this course, you will learn all of these features.
★★★★★(5-star rating)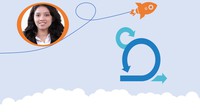 Scrum Fundamentals for Scrum Master and Agile Projects- 2021
GenMan Solutions via Udemy
This course provides a comprehensive overview of the Scrum framework for agile project management. You ll learn the basics of Scrum and the Scrum lifecycle, how to organize a Scrum team and set up a project, and how to implement a Scrum, from releases and sprints to enterprise transformation. This course is for anyone involved in product delivery using the Scrum framework. It is particularly beneficial for those people within an organization accountable for getting the most out of Scrum, including Scrum Masters, managers, and Scrum Team members. Course enrollment grants you lifetime access to all the the entire course content including quizzes, practice exercises etc. In addition, you ll also receive 1–on–1 support for any questions or uncertainties that come up. And this all comes with a 30–day money–back guarantee! You have nothing to lose and so much knowledge to gain.
★★★★(4-star rating)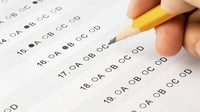 PMP PMBOK 6th Practice Exam: 200 ITTO & Definition Questions
Shadi Al Sha'er, PMP , RMP , ACP , PRINCE2 Practitioner via Udemy
If you can memorize and understand the ITTO's (Inputs, Tools, Techniques and Outputs) of the PMP exam, you are more probable to pass the exam from your first attempt! In these TWO PMP ITTO exams, you'll be tested on 200 questions to help prepare you to pass the PMP exam from your first trial. These ITTO's are based on the concepts of the PMBOK Guide, Sixth Edition and the PMP exam objectives. In the PMP Exam you should expect questions from the following types: Math formula based questions, in such type of questions you need to use math formulas to solve, they are based on the formulas you need to memorize for the PMP exam.
★★★★(4-star rating)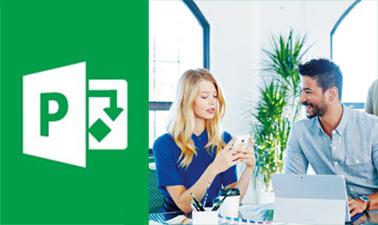 Managing Projects with Microsoft Project (FREE)
Tom Allen via Edx
Want to master project management? Have a project to manage but unsure where to begin? With over 20 million users, Microsoft Project is the go to app for project managers. In this project management course, you will learn industry standard best practices for project management using Microsoft Project, the cloud–delivered desktop client. You will learn how to do deep scheduling, resource capacity planning, progress tracking and status reporting. No previous project management knowledge needed. Join us as you start your journey as a project manager.
★★★★(4-star rating)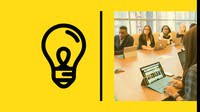 IT Governance: A Guide for IT Professionals
Mikael Gebre-Mariam via Udemy
Whether you are a manager in a leadership positions, an IT professional or you are looking to get a foothold in the IT sector, this course will adequately equip you to understand and navigate the diverse approaches of IT Governance. This course will cover key topics including: decision–rights and decision domains of IT Governance, a widely–used IT Governance matrix, how top performing firms govern their IT, key IT Governance capabilities, and an overview of COBIT and ITILIT governance frameworks.
★★★★(4-star rating)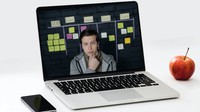 Complete Agile Scrum Course: Agile Management-Scrum Master
Mostafa Khorshidi, P.Eng, PMP via Udemy
This course offers one of most seamless all–inclusive online tutorials for learning Agile Project management and Scrum Framework. It includes all the important section of scrum journey. This course provides you with valuable all inclusive know–how about Agile project management and Scrum both in theory and practice. Agile is a mindset to and one of the most popular approaches for managing complex projects, according to PMI over 70% of the world's organizations are using Agile. Agile is the mindset and umbrella for several frameworks which Scrum is the most famous one. Almost 50% of the agile projects are done by Scrum framework.
★★★★(4-star rating)