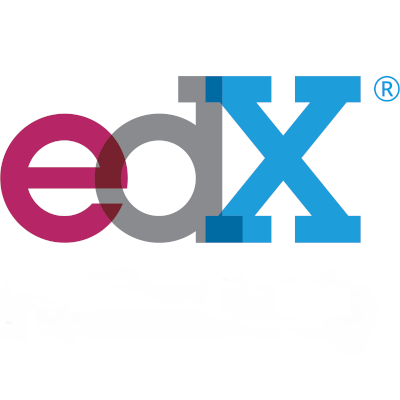 1. What is EdX?
EdX is one of the top course providers in the world and provides courses in collaboration with top universities and institutions.
EdX's goal is to provide high quality and in-depth knowledge for everyone and for various fields such as Data Science and Computer Science.
Students are able to claim a certificate after the successful completion of an EdX course. Finally, Edx provides fully online Master Degrees.
2. How to Sign Up for EdX
To sign up for Edx, visit Edx and press the register button on the top right.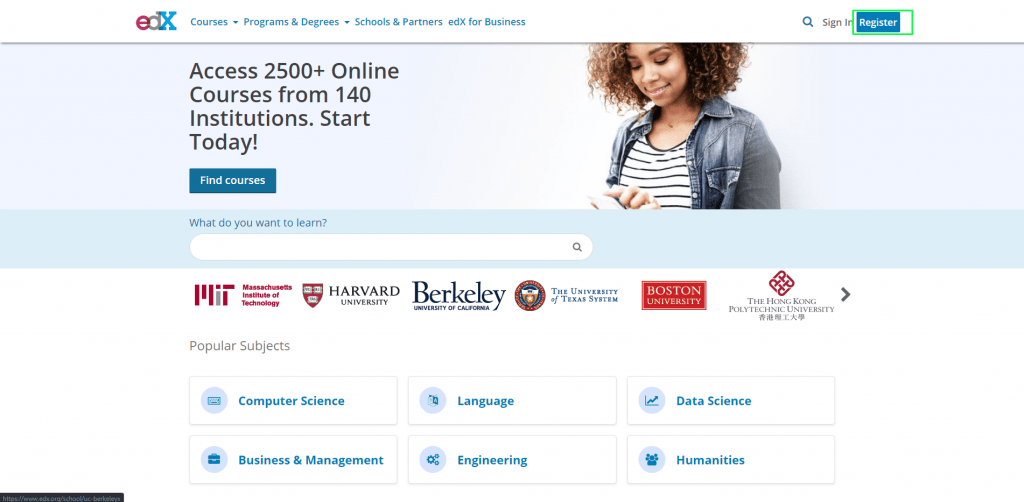 Then you will have 4 different options:
Sign up using your Facebook account
Sign up using your Google account
Sign up using your Microsoft account
Sign up using your e-mail
Choose the option that is right for you, fill the forms, and your account will be ready.
3. How to enroll in an Edx Course for free
EdX is a non-profit organization, therefore, offers most of the Courses for free, but only for audit.
To enroll for free, just visit a course, for example Bitcoin and Cryptocurrencies.
Then click on "Enroll" button as shown below: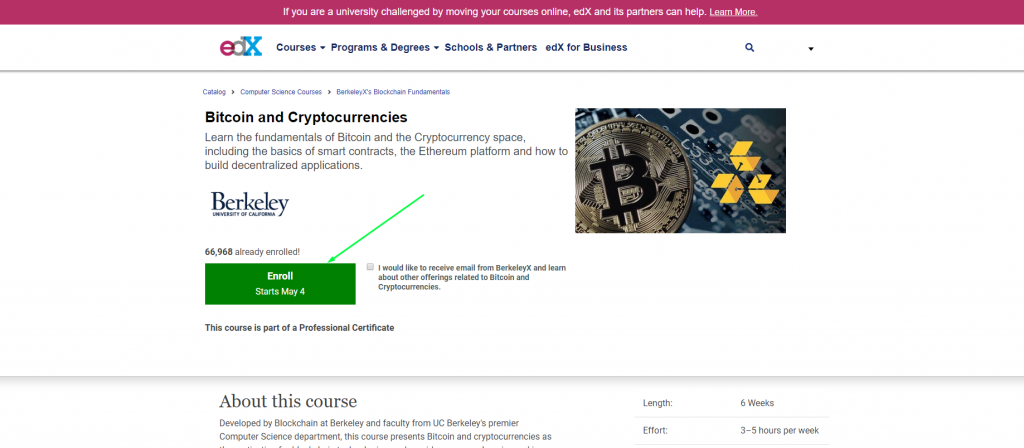 Then you will be redirected to this page:

Click on "Audit This Course Button" and you will gain access to the course.
Here are two important notes with regard to free courses:
The access to a course which you have enrolled for free is limited, after a specific amount of time, you will lose access to all course materials and your progress.
Free courses do not include any quizzes, tests or assignments. You will only have access to videos and community discussion.
If you'd like full access to a course and get a certificate, you could do either of the following:
In case you are able to afford the verified track price, you can pay the required fee and get full access.
In case you aren't able to afford it, apply for financial aid and if accepted, you will get a 90% discount.
Sources:
[1] : EdX