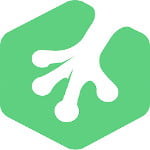 Here is a Treehouse Provider guide that will answer some questions about Treehouse Courses will introduce you to the beautiful world of Treehouse.
1. What is Treehouse?
Treehouse is an online school that teaches technology. Treehouse has courses on hundreds of topics including how to build a website, how to build a web app, how to build a mobile app, and how to start a business.
2. Treehouse team vision
Serve and place thousands of apprentices, raising their annual income significantly. This will create billions of dollars of generational wealth for hard-working families that have been locked out of the American dream.
Treehouse will do this by training and placing people from all backgrounds into apprenticeships. This will empower companies to invest in their neighborhoods, create balanced, diverse, and inclusive teams, and support the livelihood of their local communities.
3. How to sign up for Treehouse
To sign up for Treehouse, simply fill the form at the home page and your account will be ready.
After that you can have 7 days trial.
4. Does Treehouse offer a mobile app
Unfortunately, there is no Treehouse application for Android or iOS.
5. What tech capabilities do I need?
To access Treehouse, you'll need a PC, laptop, or mobile device with a fast internet connection (3G, 4G, or broadband) and an up-to-date web browser.
6. Treehouse pricing
Treehouse offers a basic plan for $25 per month that includes access to learning videos and student forums, as well as code challenges to test your skills. It also offers a Techdegree Plan for $199 per month for those who want to get a certification. The Techdegree Plan includes a custom curriculum, real-world projects, an exclusive Slack channel, peer reviews, and a proctored final exam.
Furthermore, there is a $49-per-month Pro plan, which includes video talks from industry leaders and other instructor-created material.
7. Can I get a job after I take the tech-degree courses
The tech degree will help you by giving you projects to do, these projects will, later on, be what helps you land a job. The tech degree also gives you access to Slack-channels where you will get to communicate with and help other students and get help yourself if you get stuck.
8. Account cancellation
On the Account Settings page, from the menu on the right, click 'Enrollment'. To pause your account, scroll down and click on Pause Enrollment. To cancel go to the bottom of this page and click on Cancel Enrollment.
This article was an Treehouse guide! Here you can find our Treehouse courses!