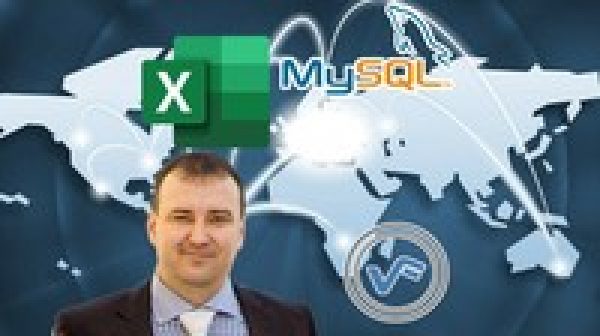 Advanced Excel: New Data Entry Forms – start without VBA

Davor Geci
48
Excel
Udemy
Add to wishlist
Added to wishlist
Removed from wishlist
1
Add to compare
Product is rated as #6 in category Excel
November 2021 announcement:
Starting in November 2021, I started recording all the videos from scratch and replacing section by section with new videos and materials.
New videos and materials are based on the new version 3 of Virtual Forms for Excel which along with the new modern design also simplifies certain processes and adds new and advanced functionalities.
Take this course and you will receive educational emails when I post new videos and materials and when I replace existing ones.
Within the course resources, you can download for free a fully functional version 3 of Virtual Forms for Excel which is not limited in any of the features. Since I am the creator of the Virtual Forms for Excel tool, this is my gift to you when you buy this course.
6 Courses in 1
Covering 6 major Excel & Databases topics – this course is incredible value for money! as one student said.
We'll cover:
Excel Advanced Tips, Tricks & Techniques.
Excel VBA Advanced Techniques.
How to create MySQL databases Step by Step.
Create New Modern Excel Data Entry Forms with Virtual Forms.
How to create Master–Detail (Parent–child) & Lookup Forms in Excel without Coding (using Virtual Forms).
Instructor Details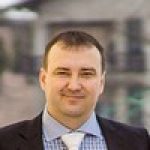 Davor Geci
CEO @ WinPIS, Programmer | Excel VBA Access VB SQL Databases
Votes: 1
Courses : 1
Davor is a veteran programmer with 20 years of being a professional programmer and 15 years of building companies as CEO or helping others as an HR consultant in employee recruitment. Specialties: VB, VBA, Error Handling, Google Analytics, Azure Application Insights, SQL, Databases, Excel, Access, MySQL, MSSQL. Currently: CEO & Founder at WinPIS Recent projects: Virtual Forms for Microsoft Excel VBA (NEW UserForms for Excel VBA) VBA Telemetry (connect VBA & Google Analytics or (and) Microsoft Azure Application Insights) Recent projects in detail: Virtual Forms for MS Excel VBA: Simple but powerful Userform control for Excel VBA so that anyone can use it, even without a single line of Excel VBA code! Create few sheets in Excel Workbook, or create few tables in the database like MySQL. Tell the Virtual Form Designer which fields you want that UserControl will use. And you re done. ##################################### VBA Telemetry: Log & Track Events, Metrics & Errors from VBA (Excel, Access, Word, Powerpoint, ...) projects in real-time using Google Analytics or (and) Microsoft Azure Application Insights. VBA TELEMETRY: Allows us to log and track events, metrics and errors from VBA in real-time. Track usage of your VBA (Excel workbooks, Access projects) from around the world. Example: You have created a killing Microsoft Excel Workbook or Access project. Then you distribute this Excel Workbook or Access project to your users or customers. But how do you know if there are any errors, what parts of your VBA project is used the most, which function, routine or part of the code is executed faster or slower on your users or customers computers, or is it used at all? Now you can, with help from VBA Telemetry and Google Analytics or (and) Microsoft Azure Application Insights. IN A NUTSHELL: Add online Error Tracking, Usage Tracking of your Excel Workbooks, Access projects or any VBA project, from around the world.
Specification:
Advanced Excel: New Data Entry Forms – start without VBA
| | |
| --- | --- |
| Duration | 8.5 hours |
| Year | 2021 |
| Level | All |
| Certificate | Yes |
| Quizzes | Yes |
13 reviews for
Advanced Excel: New Data Entry Forms – start without VBA
Advanced Excel: New Data Entry Forms – start without VBA