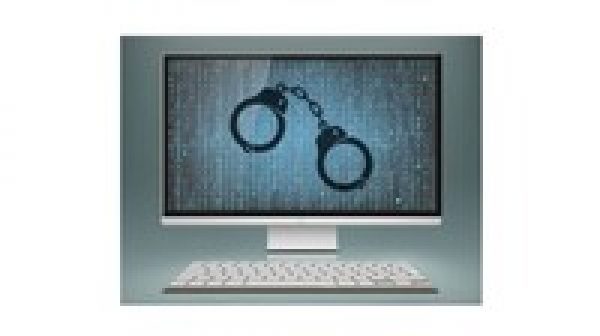 CYBER CRIME & CYBER LAW – DR. PAVAN DUGGAL – CYBERLAW UNIV.
Add to wishlist
Added to wishlist
Removed from wishlist
0
Add to compare
This course gives an overview on cybercrime, which deals with all the criminal activities done either in cyberspace or targeted at computer resources, computer networks and the Internet. This course further gives insights on various categories of cybercrime and further elaborates the various new kinds and manifestations of interpersonal cybercrime and how cyberlaw frameworks are dealing with the same, across the world.
Instructor Details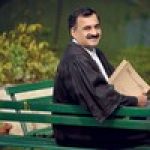 Dr. Pavan Duggal
Chairman, International Commission on Cyber Security Law
Votes: 0
Courses : 2
About The University Cyberlaw University, as the name suggests, would be a unique university dedicated exclusively to Cyberlaw and related disciplines.As Cyberlaw is the law pertaining to cyberspace and the Internet, it is only in the fitness of things that Cyberlaw University operates in cyberspace as an online University. Cyberlaw University is in touch with various universities and we are in the process of forging professional relationships with different academic institutions and universities. In the times to come, the goal of Cyberlaw University is to become one common central point for not just the growth of Cyberlaw jurisprudence across the world but also for disseminating knowledge about the constantly changing cyber legal trends impacting the use of computers, computer systems, computer networks, communication devices as also data and information in the electronic form. A BRIEF PROFILE OF PAVAN DUGGAL, Pioneer in Cyber Security Law, One of the top 4 Cyberlawyers Globally and Visionary Instructor at Cyberlaw University Pavan Duggal, is the Founder & Chairman of International Commission on Cyber Security Law. He is also the Chief Executive of Artificial Intelligence Law Hub. Pavan Duggal who is the President of Cyberlaws.Net, has been working in the pioneering area of Cyber Law, Cyber Security Law & Mobile Law. While a practicing Advocate, Supreme Court of India, Pavan Duggal has made an immense impact with an international reputation as an Expert and Authority on Cyber Law, Cyber Security Law and E-commerce law. Pavan Duggal has been acknowledged as one of the top 4 Cyber Lawyers around the world. WDD [World Domain Day] recognises Pavan Duggal as one of the top 10 Cyber Lawyers around the world. His empanelment as a consultant to UNCTAD and UNESCAP on Cyber Law and Cyber Crime respectively, membership of the AFACT Legal Working Group of the UN / CEFAT, consulting as an expert with the Council Of Europe on Cyber Crime, inclusion in the Board of Experts of European Commission s Dr. E-commerce and his work as an expert authority on a Cyber Law primer for E-ASEAN Task Force and as a reviewer for Asian Development Bank speaks volumes of his worldwide acceptance as an authority. Pavan is the President of Cyberlaw Asia, Asia s pioneering organization committed to the passing of dynamic cyber laws in the Asian continent. Pavan is also a member of the WIPO Arbitration and Mediation Center Panel of Neutrals. As an internationally renowned Cyber law and Cyber security subject expert, at the world stage during the High-Level Policy Statement delivered by him at the World Summit on Information Society (WSIS) organized by the International Telecommunications Union (ITU), UNESCO, UNCTAD & UNDP in Geneva, Switzerland from 25th May 29th May, 2015. Pavan Duggal has recommended the need for coming up with an #International #Convention on #Cyberlaw & #Cyber Security. As a thought leader, Pavan has suggested that India requires a new legislation, that is wholly dedicated to cyber security. Pavan has been the Member of the Public Interest Registry s.Org Advisory Council. He is a member of ICT policy and governance working group of the UNICT taskforce. He is the legal and policy Consultant to Internet Mark 2 Project, which is examining the next level of internet. He has been invited to be an Associated Fellow of the Centre for Asia Pacific Technology Law and Policy (CAPTEL) at Singapore. Pavan is a Member of Panel of Arbitrators of the Regional Centre for Arbitration, Kuala Lumpur and Asian Domain Names Dispute Resolution Centre at Hong Kong. Pavan Duggal is a Panel Member Of Permanent Monitoring Panel For Information Security-World Federation Of Scientists. He has been associated with the Ministry Of Communication and Information Technology, Government of India on Cyber Law and Electronic Governance legal issues. He is a member of Advisory Committee on e-governance in Karnataka constituted by the Government of Karnataka. Pavan is a member of Information Forensic Working Group on E-Information Systems, Security and Audit Association. Pavan is a member of Multi Stakeholder Steering Group of the Asia Pacific Region Internet Governance Forum (APRIGF) Pavan heads his niche law firm Pavan Duggal Associates, which has practice areas, amongst others, in Cyber Law, Business Process Outsourcing Law, Intellectual Property Rights and Information Technology Law, Information Security Law, Defence, Biotech and Corporate Law. While he has been a member of the Nominating Committee, Membership Advisory Committee and Membership Implementation Task Force of ICANN, Pavan is also the President of Cyberlaws.Net, which is Internet s first ever-unique Cyber Law consultancy. In addition to that, he is also the founder of the Cyber Law Association and is also the Founder-President, Cyberlaw India. Some outstanding pioneering work in the field of BPO legal issues has resulted in his being a member of the BPO Steering Committee of ASSOCHAM. Today, he advises a number of BPO concerns on different legal issues relating to outsourcing. Pavan was the Chairman of the Cyber Law Committee of ASSOCHAM and works closely with CII and FICCI. Pavan is a regular on the lecture circuit. He has spoken at over 2000 Conferences, Seminars and Workshops in the last more than two decades, and has lectured extensively in select Law Colleges. As a Writer, he has made his mark with 105 Books on various aspects of the law in the last 20 years. He has contributed a continuing weekly column on diverse aspects of the law, titled 'Brief Cases' to the Economic Times, for seven years
Specification:
CYBER CRIME & CYBER LAW – DR. PAVAN DUGGAL – CYBERLAW UNIV.
| | |
| --- | --- |
| Duration | 1.5 hours |
| Year | 2020 |
| Level | All |
| Certificate | Yes |
| Quizzes | No |
4 reviews for
CYBER CRIME & CYBER LAW – DR. PAVAN DUGGAL – CYBERLAW UNIV.
CYBER CRIME & CYBER LAW – DR. PAVAN DUGGAL – CYBERLAW UNIV.