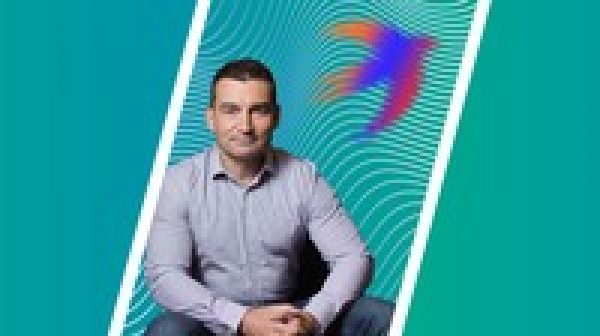 Introduction to Algorithms and Data Structures in Swift 5
Add to wishlist
Added to wishlist
Removed from wishlist
0
Add to compare
** The very first Swift algorithms and data structures course on Udemy (Updated August 2020) **
Extra Bonus: Free e–book version included (sells for $28.80 on Amazon)!
Take a closer look at algorithms and data structures and learn how to work with them to more efficiently approach software development with Swift. Introduction to Algorithms and Data Structures in Swift 5 is a straightforward guide to solving coding problems more efficiently.
In this comprehensive course, author K roly Nyisztor helps to familiarize yourself with algorithmic thinking and code optimization techniques. He explains each concept using easy–to–understand examples. He focuses on the practical application, using hands–on Swift code examples you can use for reference and practice.
Although the demos are implemented in Swift, the lessons can be applied to any programming language.
Throughout the course, K roly walks you through several demo applications to demonstrate the power of algorithms and the importance of picking the right solution.
Topics include:
Algorithmic thinking
The Big O notation
Constant, linear, polynomial and logarithmic time complexity
Understanding recursion and avoiding pitfalls
Case studies for finding faster solutions
Generics
Built–in Swift collection types
When to use a Set, an Array or a Dictionary?
Implementing selection sort, insertion sort, and bubble sort
Instructor Details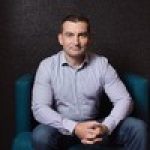 Karoly Nyisztor
Senior Software Engineer, Author, Inventor
Votes: 0
Courses : 4
My passion is helping people through online courses and books. So far, I've inspired over 100,000 students worldwide. Hi, my name is K roly Nyisztor. I'm a software engineer, online instructor, and book author. You can find my courses and books on all major platforms, including Udemy, LinkedIn Learning, Lynda, Pluralsight, and Amazon Kindle. I've worked with large companies such as Apple, Siemens, and SAP. I've designed and built several enterprise frameworks, and I hold twelve patents related to inventions in the field of mobile computing. I developed over a dozen iOS apps and games - Libra Balance, My Travel Assistant, Travel Mate, iSyslog, GiftShopper, Zombie Run, to name a few. Most of these apps have been featured by Apple (New and Noteworthy, App of the Month, Best Travel Apps). I ve used various technologies and programming languages, including real-time x86 Assembly and C, C++, Java, Objective-C, Swift, and Python. After 18 years, I left the corporate world to start my own business. Since 2016 I m fully committed to teaching. As an instructor, I aim to share my 20+ years of software development expertise. I currently am teaching Software Architecture, Object-Oriented Programming, Software Security, iOS Programming, Swift Programming, Machine Learning, Object-Oriented Design, and UML.
Specification:
Introduction to Algorithms and Data Structures in Swift 5
| | |
| --- | --- |
| Duration | 2 hours |
| Year | 2020 |
| Level | All |
| Certificate | Yes |
| Quizzes | Yes |
9 reviews for
Introduction to Algorithms and Data Structures in Swift 5
Introduction to Algorithms and Data Structures in Swift 5