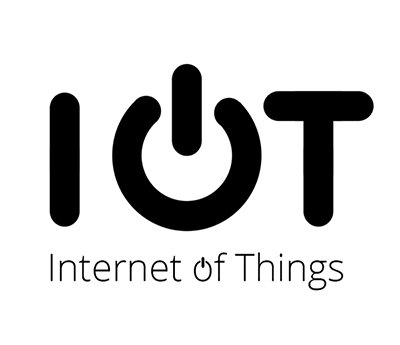 In this article, you can find online IoT (Internet of Things) courses to elevate your skills.
The Internet of things (IoT) describes the network of physical objects—"things" or objects—that are embedded with sensors, software, and other technologies for the purpose of connecting and exchanging data with other devices and systems over the Internet.
Things have evolved due to the convergence of multiple technologies, real-time analytics, machine learning, commoditysensors, and embedded systems. Traditional fields of embedded systems, wireless sensor networks, control systems, automation (including home and building automation), and others all contribute to enabling the Internet of things. In the consumer market, IoT technology is most synonymous with products pertaining to the concept of the "smart home", including devices and appliances (such as lighting fixtures, thermostats, home security systems and cameras, and other home appliances) that support one or more common ecosystems, and can be controlled via devices associated with that ecosystem, such as smartphones and smart speakers. IoT can also be used in healthcare systems.
Below we prepare a list for you with Internet of things (IoT) online courses in order to expand your knowledge.
Building Internet of Things Projects with Arduino IOT Cloud
Lee Assam via Udemy
In this course you will learn about the NEW Arduino IoT Cloud Platform that allows you to easily build Internet of Things (IoT) applications and projects that connect to the Cloud. Go from Zero to Hero and learn how to quickly build secure Internet of Things (IoT) apps and dashboards using Arduino that connect to the Cloud.
★★★★★(5-star rating)
Introduction to the Internet of Things and Embedded Systems
Ian Harris via Udemy
The explosive growth of the "Internet of Things" is changing our world and the rapid drop in price for typical IoT components is allowing people to innovate new designs and products at home. In this first class in the specialization you will learn the importance of IoT in society, the current components of typical IoT devices and trends for the future. IoT design considerations, constraints and interfacing between the physical world and your device will also be covered.
★★★★★(5-star rating)
Industrial IoT on Google Cloud Platform
via Coursera
This course covers the entire Industrial IoT network architecture from sensors and devices to analysis. The course discusses sensors and devices but the focus is on the cloud side. You'll learn about the importance of scaling, device communication, and processing streaming data. The course uses simulated devices in the labs to allow you to concentrate on learning the cloud side of IIoT.
★★★★★(5-star rating)
Introduction to Google Cloud IoT
Venkatesh Varadachari via Udemy
Hello learners, Welcome to MAKERDEMY s Introduction to Google Cloud IoT course. If you are looking for that one course that will help you gain the confidence to take your IoT knowledge to next level, by integrating with Google Cloud Platform, then you have come to the right place. With numerous custom made illustrations and animations, we have set the standard in terms of production quality. All so that you can have a terrific learning experience.
★★★★(4-star rating)
Getting Started with Windows 10 IoT Core Development
Dr. Florian M ller via Udemy
This course gives an introduction to all needed topics for getting started with the application development for Windows 10 IoT Core devices. It is the course that I would like to have had when I started to get interest in Windows 10 IoT Core application development. The whole course is organized into individual sections that have a dedicated focus on one of the topics learning topics mentioned above.
★★★★(4-star rating)
SAP HANA Internet of Things(IoT):Raspberry, Uno, PubNub, UI5
UI5 Community Network via Udemy
Do you know why all of a sudden all big names in IT like SAP, IBM, Apple, Google and Amazon are talking about Internet of Things so seriously? Have you ever read an article or attended a talk or watched a video or even spoke to your colleagues about Internet of Things (IoT) and it filled you with more questions than answers? To put in a very simple way, IoT will be bigger than anything that's ever been done in high tech and IoT projects are not simple to do..
★★★★(4-star rating)
Industrial IoT Markets and Security
David Sluiter via Coursera
This course goes beyond the hype of consumer IoT to emphasize a much greater space for potential embedded system applications and growth. The structure of the course is intentionally wide and shallow: We will cover many topics, but will not go extremely deep into any one topic area, thereby providing a broad overview of the immense landscape of IIoT. There is one exception: We will study security in some depth as this is the most important topic for all "Internet of Things" product development.
★★★★(4-star rating)
Build IOT Apps using Raspberry Pi, AspNet Core and SignalR
F. Frank Ozz via Udemy
This course will teach you how to set up a Raspberry Pi 3 IOT Board with its Linux OS and dotnet core runtime environment. You are then going to learn how to develop dotnet core console, and web applications for raspberry pi. You will learn how to deploy console , aspnetcore webapi and mvc apps on a Raspberry board in order to control appliances connected to and read sensor values from the Raspberry Board.
★★★★(4-star rating)
Introduction to Architecting Smart IoT Devices
Martin Timmerman via Coursera
In this course, you'll learn about the characteristics of embedded systems: the possibilities, dangers, complications and recipes for success. We'll discuss all of this in the framework of a flourishing embedded systems field: the Internet of Things, where billions of intercommunicating devices could enable unprecedented, innovative products and services. If you'd like to learn how to create similarly innovative products, then this is the course for you!
★★★★(4-star rating)
Complete Guide to Build IOT Things from Scratch to Market
Junaid Ahmed via Udemy
This course is designed to enable YOU to create amazing IOT products and solutions from scratch all the way to the market. Learn it by creating 3 IOT devices from scratch for Home Automation, Building Security and Assisted Living use cases! The focus in this course it to enable and equip the audience to immediately start building IOT products. We touch all the necessary software, hardware, platform, protocols, everything in between to the point it is required.
★★★★(4-star rating)