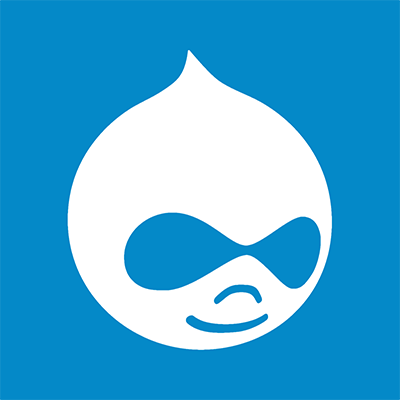 In this article, you can find Drupal online courses.
Drupal is a free and open-source web content management system (CMS) written in PHP and distributed under the GNU General Public License. Drupal provides an open-source back-end framework for at least 14% of the top 10,000 websites worldwide and 1.2% of the top 10 million websites ranging from personal blogs to corporate, political, and government sites. Systems also use Drupal for knowledge management and for business collaboration.
The standard release of Drupal, known as Drupal core, contains basic features common to content-management systems. These include user account registration and maintenance, menu management, RSS feeds, taxonomy, page layout customization, and system administration. The Drupal core installation can serve as a simple website, a single- or multi-user blog, an Internet forum, or a community website providing for user-generated content. Drupal also describes itself as a Web application framework. When compared with notable frameworks, Drupal meets most of the generally accepted feature requirements for such web frameworks.
Although Drupal offers a sophisticated API for developers, basic Web-site installation and administration of the framework require no programming skills. Drupal runs on any computing platform that supports both a web server capable of running PHP and a database to store content and configuration.
Below we present 5 online Drupal courses for all levels.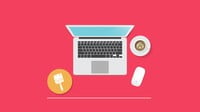 Full introduction to Drupal 8 theming in easy steps
Nikolay Borisov via Udemy
Drupal 8 is out and from now on – every new Drupal website should be using the latest version of this wonderful Content Management Framework.That means that we should learn to change the front–end of our Drupal 8 system – the way we need it. In this course I tried to explain the general topics the shortest and the clearest way possible as afterwards I tried to illustrate everything with some simple examples. My opinion is that when you see some simple example working and when you try it by yourself – you already have the tools to investigate further and find exactly what you need to be done.
★★★★★(5-star rating)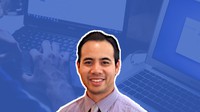 Drupal Fast Start: Learn Drupal in Less Than 2 Hours!
Charles Amith via Udemy
If you're jumping into Drupal for the first time, you might find it very difficult to configure, change the appearance, and also manage your content. In this course, my goal is to provide you with enough information so that you can create and use your Drupal content management system (CMS) in as little as 2 hours!Before using Drupal, you'll want to see if it's the right content management system for you. I'll go over the top CMS's, discuss pros and cons, and the reasons I use Drupal over other systems. From there, I'll jump into Drupal hosting accounts. Not all servers can be used for Drupal. While many of the top hosting providers say that they support Drupal, their infrastructure just isn't fine–tuned for it. I'll discuss my recommendations based on my personal experiences.
★★★★(4-star rating)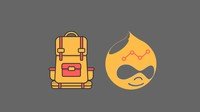 Learn Drupal 8 – With a Live Project
Abdul Rehman via Udemy
One of the most widely–used and mature Content Management Systems on the planet, Drupal runs more than one in fifty websites in the world. However, it has always been something of an odd duck, with an architecture and design very different than anything else in PHP.In this course, you will learn everything you need to know to build and maintain your own Drupal website, from simple blogs to more complex database applications.Once you have completed this course, you will be fully capable of installing, building, deploying, and maintaining your own customized Drupal websites. Working files are included, allowing you to follow along with the author throughout the lessons.
★★★★(4-star rating)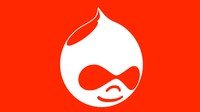 DRUPAL TUTORIAL: Drupal 8 Beginner to Advanced in 8 PROJECTS
Srikanth Shirodkar via Udemy
This course is the FIRST, ONLY, and most comprehensive Drupal course that brings the THREE ASPECTS TOGETHER – 1) Drupal 2) Content Management Principles AND 3) hands–on exercises. NO OTHER book, tutorial or course offers these unique set, anywhere on the internet.My promise to you: By the end of this course – you will be incredibly comfortable with Drupal 8 – and you will be able to use Drupal like a BOSS. You will be able to design, create and run world class Drupal sites – with complex requirements of RBAC, content flow, workflows and leverage huge existing library of Drupal modules!!! Do you want to Master the World's Most Popular Content Management Framework? Learn Drupal 8.x in this Comprehensive Course.
★★★★(4-star rating)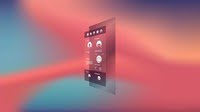 Drupal 8: Efficient Application Development
Packt Publishing via Udemy
Drupal is one of the most popular platforms to develop websites. With more and more organizations looking to build engaging digital experience for their stakeholders, the Drupal Content Management System offers a mobile–first platform with native support for integrations, better performance, and scalability. The new version brings significant changes to its module development and theme creation techniques, improving performance and refining the development experience.
★★★(3-star rating)