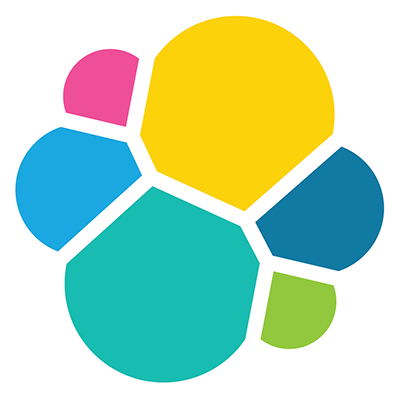 In this article, you can find online ElasticSearch courses to elevate your skills
Elasticsearch is a search engine based on the Lucene library. It provides a distributed, multitenant-capable full-text search engine with an HTTP web interface and schema-free JSON documents. Elasticsearch is developed in Java and is dual-licensed under the source-available Server Side Public License and the Elastic license, while other parts fall under the proprietary (source-available) Elastic License.
Official clients are available in Java, .NET (C#), PHP, Python, Apache Groovy, Ruby and many other languages. According to the DB-Engines ranking, Elasticsearch is the most popular enterprise search engine.
Below we prepare a list for you with ElasticSearch online courses in order to expand your knowledge.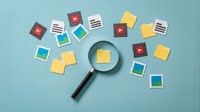 Elasticsearch Masterclass [Incl., Elasticsearch 7 update]
Vinoth Parthasarathy via Udemy
Congratulations! You've found the most popular, most complete, and most up–to–date resource online for learning Elasticsearch. Are you interested in the field of Elasticsearch | Big data? Are you interested to play around huge data ? Then this course is for you! The entire course is based around a single goal: Turning you into a professional programmer & capable of handling huge volumes of data as a professional. There are lots of free tutorials and videos on YouTube. Why would you want to take this course? The answer is simple: Quality of teaching. So, from the very beginning to the very end, you'll be confident that you'll be in good hands and watching every minute of the course, unlike the reading many free tutorials and videos, do not waste your precious time. Each section is equipped with a balanced mix of theory and Implementation.
★★★★(4-star rating)
Data Visualization with Kibana
Bo Andersen via Udemy
Are you a software developer, and do you want to learn Kibana? Then look no further — you have come to the right place! This course is the best way for you to quickly learn Kibana and put your knowledge to use within just a few hours. Forget about watching countless of YouTube tutorials, webinars, and blog posts; this course is the single resource you need to learn Kibana. In fact, this is by far the most comprehensive course on Kibana you will find!
★★★★(4-star rating)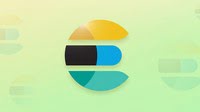 Complete Guide to Elasticsearch
Bo Andersen via Udemy
Do you want to learn the popular search engine, Elasticsearch, from the beginning and become a professional in no time? This course is an excellent way for you to quickly learn Elasticsearch and to put your knowledge to work in just a few hours! If so, then you have come to the right place, as this is the most comprehensive course on Elasticsearch that you will find online! This course is a great starting point for anyone who wants to learn the ELK stack and Elastic Stack, as Elasticsearch is at the center of both stacks. Elasticsearch is an extremely popular search engine and will be an excellent addition to your CV – even if you are already familiar with other search engines or frameworks such as Apache Lucene, Apache Solr, Amazon CloudSearch, etc.
★★★★(4-star rating)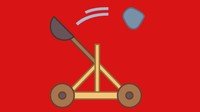 Using Elasticsearch and Kibana
Loony Corn via Udemy
Elasticsearch wears two hats: It is both a powerful search engine built atop Apache Lucene, as well as a serious data warehousing/BI technology. This course will help you use the power of ES in both contexts.
★★★★(4-star rating)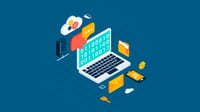 Complete Elasticsearch Masterclass with Logstash and Kibana
Imtiaz Ahmad via Udemy
This course is most suited for people that want to not only power–up their resume with this new and exciting technology but also powerup their applications to be blazing fast by implementing Elasticsearch correctly. I've designed this course to be practical and easy to follow by repeating key concepts with step by step instructions and best practices for building a search Engine from scratch. By the end of this course you'll know everything there is to know about how to build a search engine using the most recent and popular version of Elasticsearch 6 for your application as well as how to perform powerful realtime analytics on your data.
★★★★(4-star rating)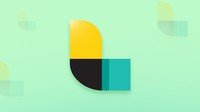 Data Processing with Logstash (and Filebeat)
Bo Andersen via Udemy
Want to learn how to process events with Logstash? Then you have come to the right place; this course is by far the most comprehensive course on Logstash here at Udemy! This course specifically covers Logstash, meaning than we can go into much more detail than if this course covered the entire Elastic Stack. So if you want to learn Logstash specifically, then this course is for you! This course assumes no prior knowledge of or experience with Logstash. We start from the very basics and gradually transition into more advanced topics. The course is designed so that you can follow along the whole time step by step, and you can find all of the configuration files within a GitHub repository.
★★★★(4-star rating)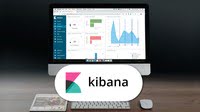 Learn Kibana – Complete course for beginners and above
Scott Bullock via Udemy
Congratulations on making the decision to learn Kibana. This course will walk you through the basics of querying data and into more advanced topics to give you the tools you need to provide value to your company. I have taught hundreds of people how to use Kibana and those people are using it every day to provide value to their company. This is possible for you too! I will be your guide walking you through basic querying and building different types of visualizations including: line graph, area chart, bar chart, pie chart, tables/ grids, metrics, goals, timelion and more.
★★★★(4-star rating)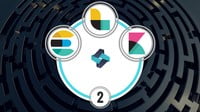 ElasticSearch, LogStash, Kibana ELK #2 – Learn LogStash
TetraNoodle Team via Udemy
In the recent years the term BigData has been gaining popularity. And there has been a paradigm shift in the volume of information and the ways in which it can be extracted from this data. ELK is one of the few new–age frameworks which is capable of handling Big Data demands and scale. Over the years the ELK stack has become quite popular. And for a good reason. It is a very robust, mature and feature rich framework. ELK is used by large enterprises, government organizations and startups alike. The ELK stack has a very rich and active community behind it. They develop, share and support tons of source code, components, plugins and knowledge about these tools freely and openly.
★★★★(4-star rating)