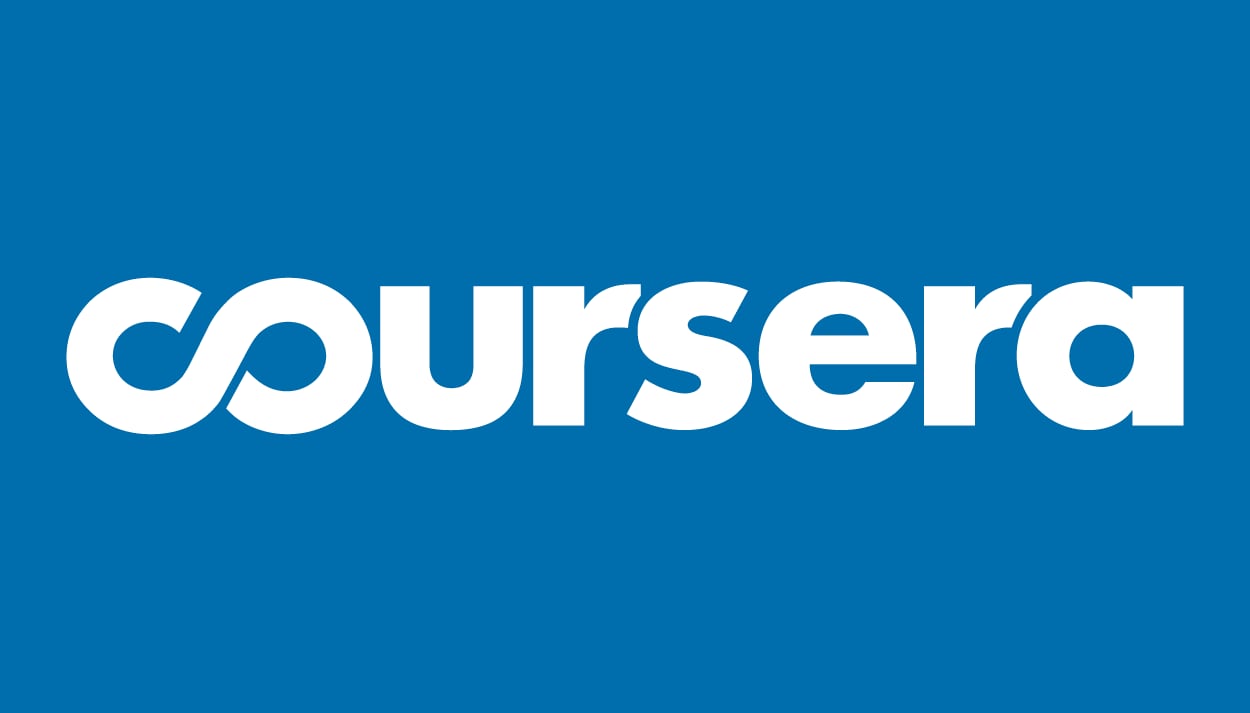 1. What is Coursera
Coursera is one the top learning platforms in the world. It offers courses for various subjects such as Computer Science, Psychology, Business which are supported by top universities such as M.I.T. and Stanford.
Coursera courses duration varies but usually is between 4 and 10 weeks and after the successful completion of a course, a verified certification will be granted to the student.
2. How to sign up for coursera
It is very easy to sign up for Coursera. You have as of today, 4 different options:
Sign up with Facebook
Sign up with Apple
Sign up using your e-mail
Sign up with your organization(only for companies)
Click on "Join for Free".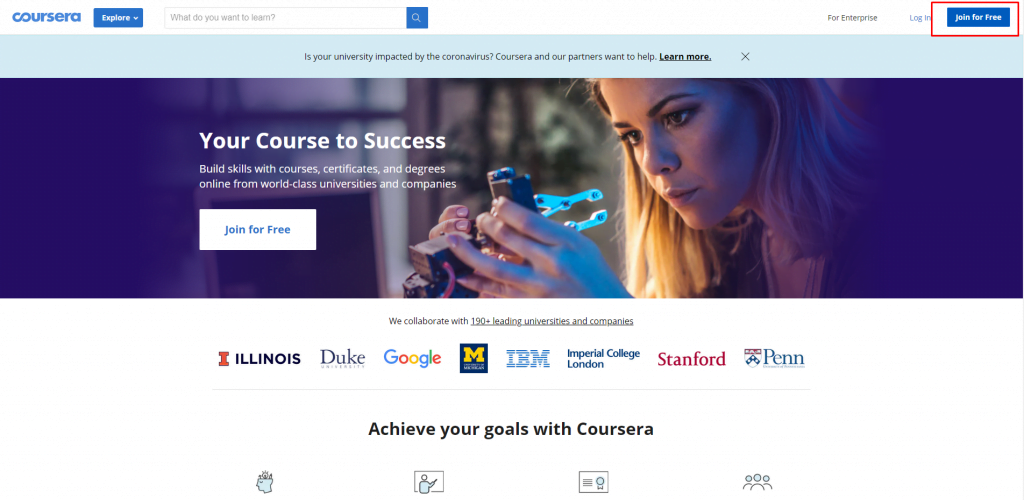 Then a pop-up will be shown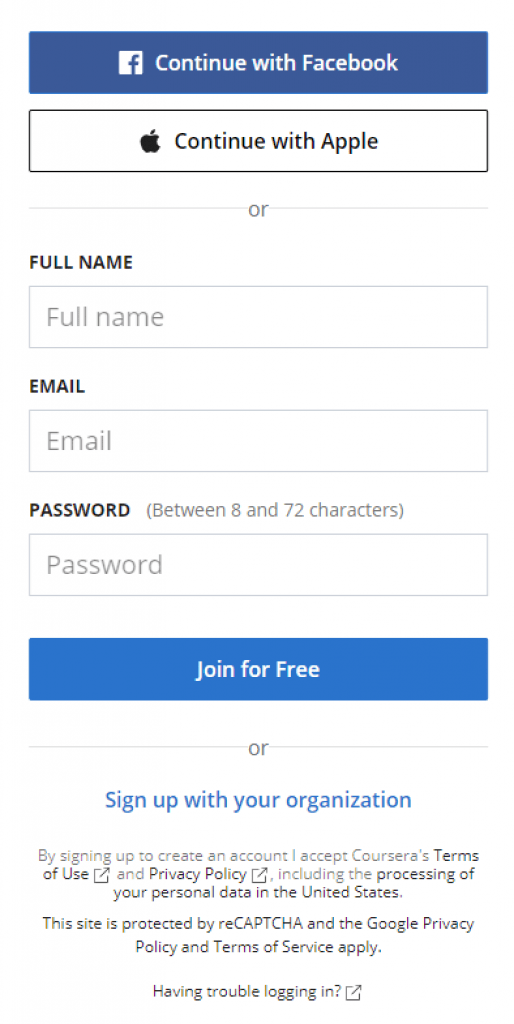 Choose the option that suits you, fill in the forms and you will be ready.
3. How to get access to a course for free
What if you would like to enroll in a course that you find on Coursera, then you click on the enroll and you see that you have to pay for the course but you cannot afford it. Luckily, there are two ways around.
3.1 Audit a course for free
This approach will allow you to audit the course for free but you will not be able to pursue a certificate, so if you just aren't willing to pay for a course before you acknowledge its worth, you are at the right place.
There are two types of courses which are auditable:
Courses you can audit for free and you will have access to all materials except for graded items. An example is the following: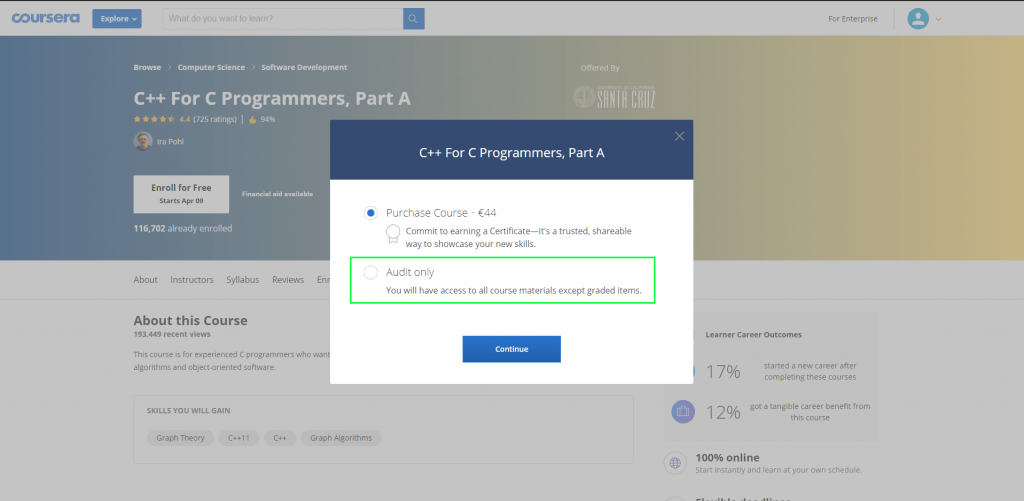 After you pressed the enroll for free button, a pop-up will be shown and you will be able to audit it for free.
2. Courses which offer 7-day free trial and you can audit them for free too, you just have to press the link in the bottom left corner of the pop-up, as shown below: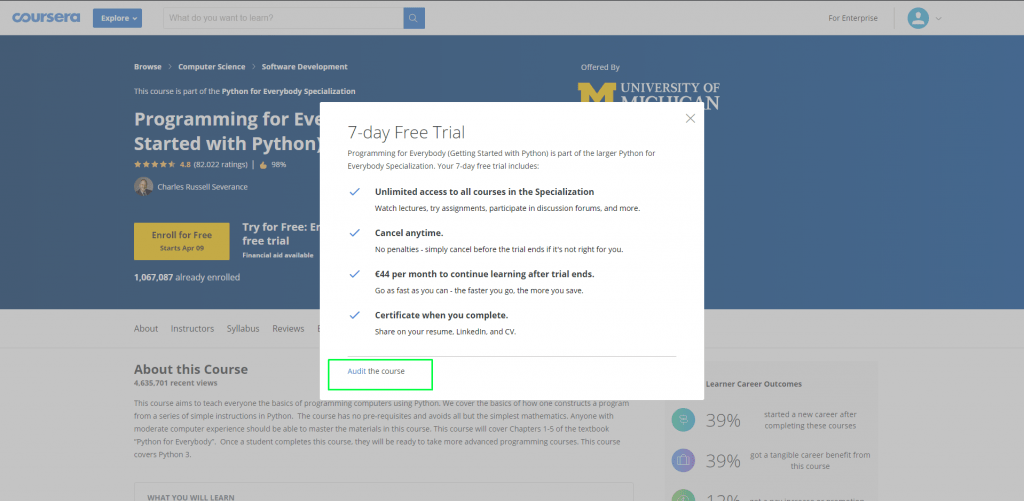 Should you want to audit a specialization for free, e.g. Python Specialization, you can scroll to the bottom and find the individual courses. Click on the course that interests you and it might be available for audit (Type 1 or 2 as described above).
3.2 Enroll in a course using the financial aid
Coursera have you covered if you cannot afford to pay for a course (Full access and Certificate). The only thing you will have to do is to apply for financial aid.
Let's say you would like to enroll in Python for Everybody Specialization.Note that financial aid applies only for courses, so for this specialization you would have to apply 5 times.
To apply click at the "Financial aid available" link as shown below: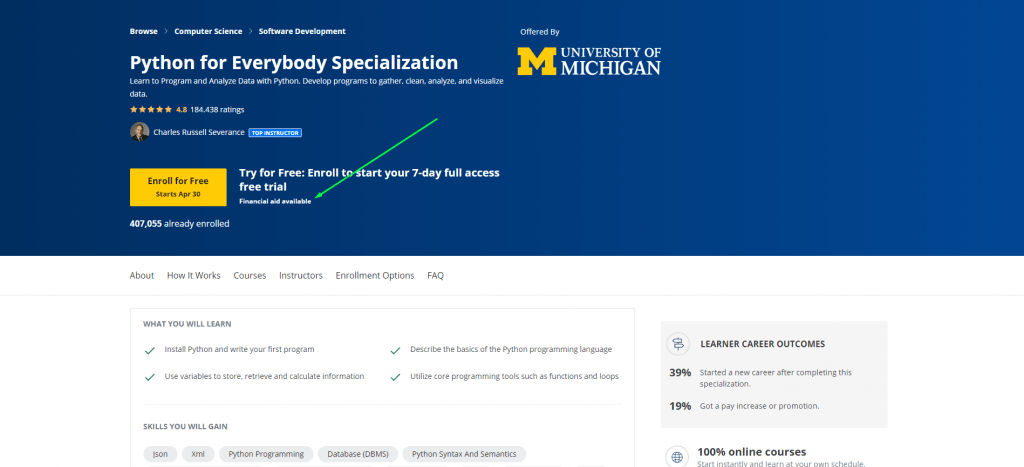 A pop-up will be shown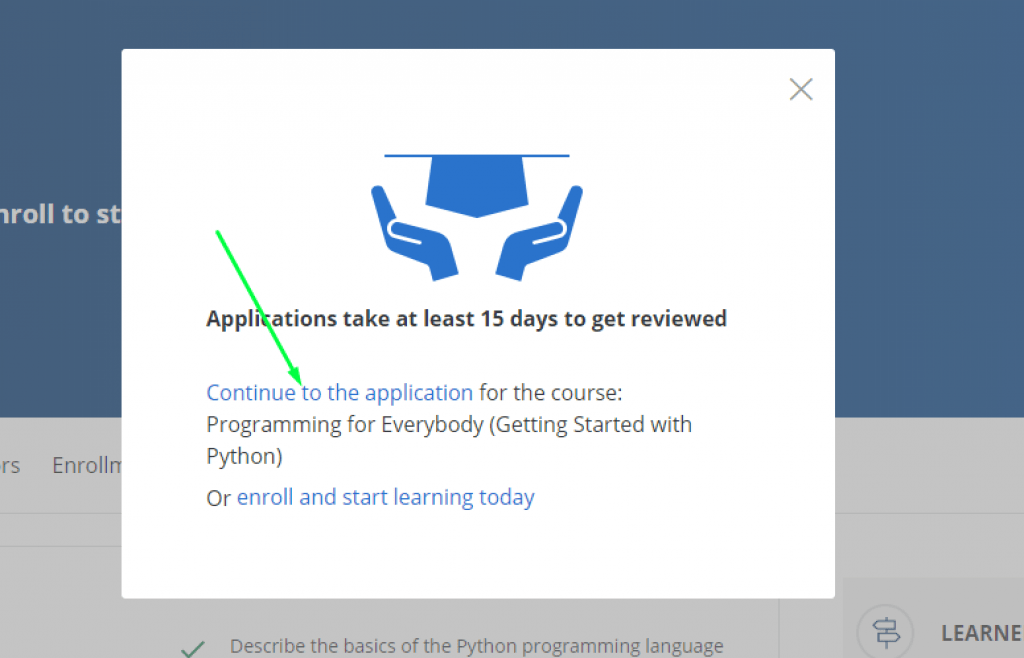 Click on "Continue to the application" and then you will be redirected to the page below. Note that this application is for the first course of the specialization Python for everybody. If you want to apply for another course, you have to scroll down, click on the course you like and do the same steps as described.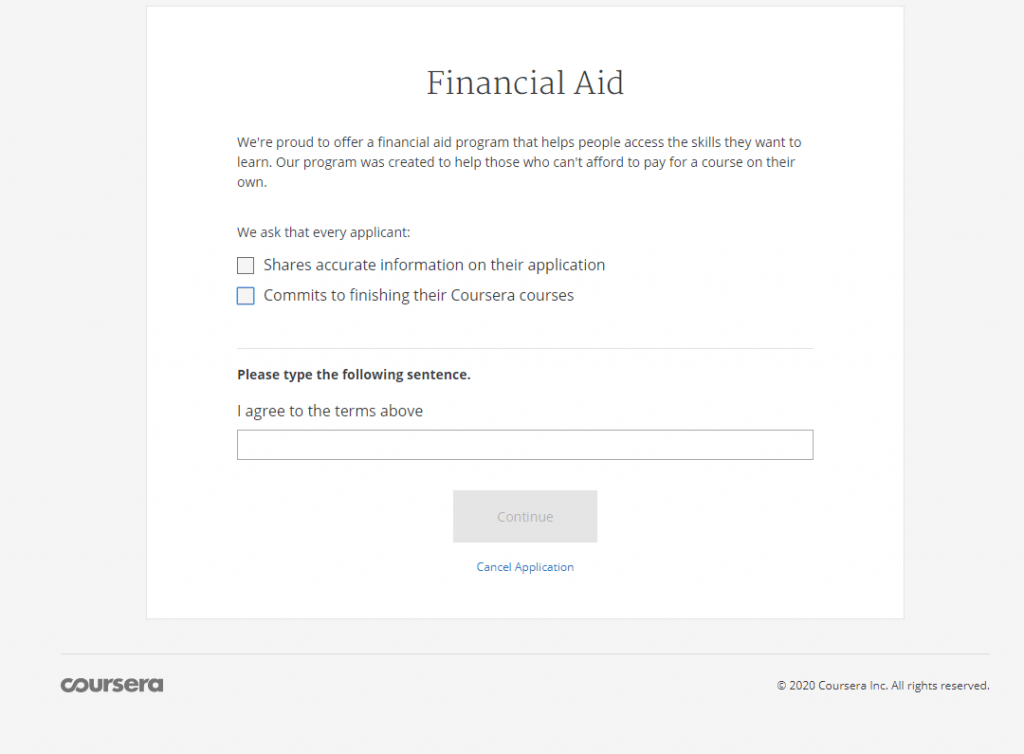 You must check the 2 boxes and write the sentence "I agree to the terms above" exactly as shown(No capital letters, punctuation marks, etc.). Then press "Continue".
Then you will be prompted to fill in a form. The following information is required:
Educational Background
Annual Income($ USD)
Employment Status
How much can you afford to pay (per Month or per Course, insert $0 USD if you cannot afford a course at all)
Explain why are you applying for Financial Aid( You must write at least 150 words)
Explain how will taking this course help you achieve your career goals( You must write at least 150 words)
Then you will be asked to answer if you would consider using a low-interest loan to pay for your courses and if you answer "No", explain the reason why you wouldn't. These questions are optional.
Should you complete the form correctly, click on the "Submit Application" button. Your application will be reviewed after a reasonable amount of time and you will be informed if your application is accepted and what the terms are.
Sources:
[1] : Cousera