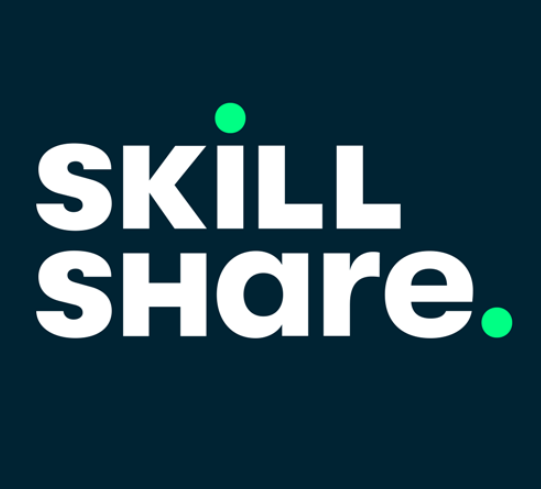 Here is a SkillShare Provider guide that will answer some questions about SkillShare's Courses will introduce you to the beautiful world of SkillShare.
1. What is SkillShare?
SkillShare is an American online learning community for people who want to learn from educational videos. The courses, which are not accredited, are available through subscription. The majority of courses focus on interaction rather than lecturing, with the primary goal of learning by completing a project. The main course categories are creative arts, design, entrepreneurship, lifestyle, technology, and many more subtopics.
This site organizes courses into advertising, business, design, fashion and style, film and video, food and drink, music, photography, gaming, technology, and writing and publishing, often taught by industry leaders. All online courses are self-paced.
2. How to Sign Up for Skillshare
To sign up visit the site and press the sign up button, as shown below

Then you will be redirected to complete a form using your full name, e-mail and password. Fill the form properly and your account will be ready.
3. Does Skillshare offer a mobile app?
Yes, this site offers mobile apps for both Android and iOS.
Android App: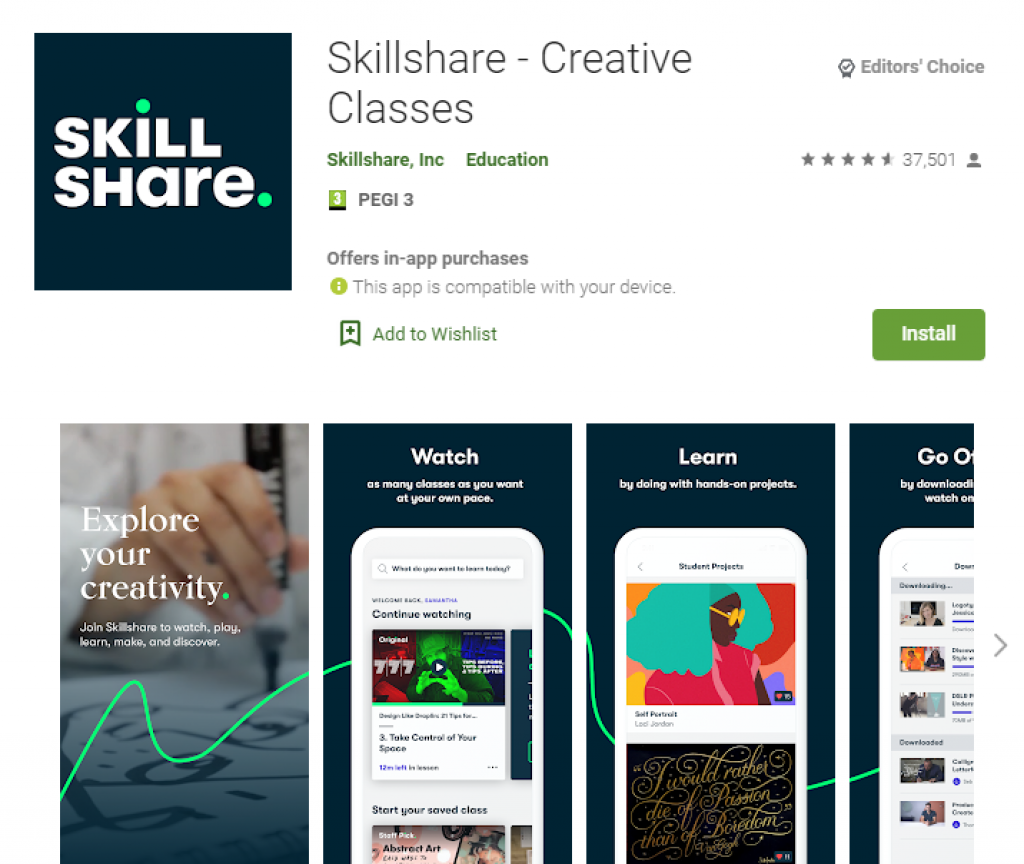 iOS App:


4. How many courses does Skillshare have?
As of March 2019, Skillshare has over 27,000 premium classes and more than 2,000 free classes available.
5. Are skillshare courses free?
This site has both free and paid membership. With a free membership, you can watch classes for free and have access to thousands of classes. Furthermore, when you sign up you have 2 months of free access to premium membership.
6. Skillshare pricing
This site offers 20,000 classes for $15/m or $99/y and a 2-month free trial.
7. Cancellation after free Trial
If you sign up for a free trial on our website, you will receive a reminder email three days before the trial period ends. If you do not wish to become a paid member after your trial, you can cancel your subscription by visiting the Payments page under your Account Settings.
8. Does SkillShare provide certificates?
While the site offers many courses on different topics, the courses are not accredited by any institution, so SkillShare does not provide certificates this time.
Here you can find our SkillShare courses!!