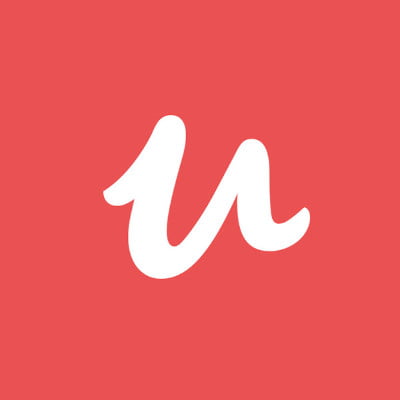 1. What is Udemy?
Udemy is an online learning platform aimed at professional adults and students, developed in May 2010. As of Jan 2020, the platform has more than 50 million students, 57,000 instructors teaching courses in over 65 languages and there are more than 150,000 courses on the website. It serves as a platform that allows instructors to build online courses on topics of their choosing.
Using Udemy's course development tools they can upload video, PowerPoint presentations, PDFs, audio, ZIP files, and live classes to create courses. Instructors can also engage and interact with users via online discussion boards. Students take courses largely as a means of improving job-related skills. Some courses generate credit for technical certification. This site has made a special effort to attract corporate trainers seeking to create coursework for employees of their company.
2. How to Sign Up for Udemy
To sign up for udemy, visit the site and press the sign up button, as shown below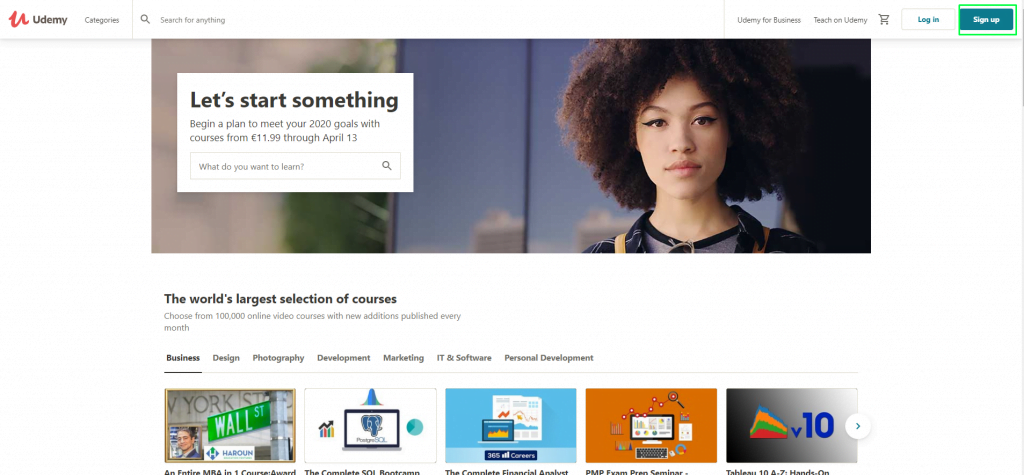 Then you will be redirected to complete a form using your full name, e-mail and password. Fill the form properly and your account will be ready.
3. Does Udemy offer a mobile app?
Yes, this site offers mobile apps for both Android and iOS.
Android App: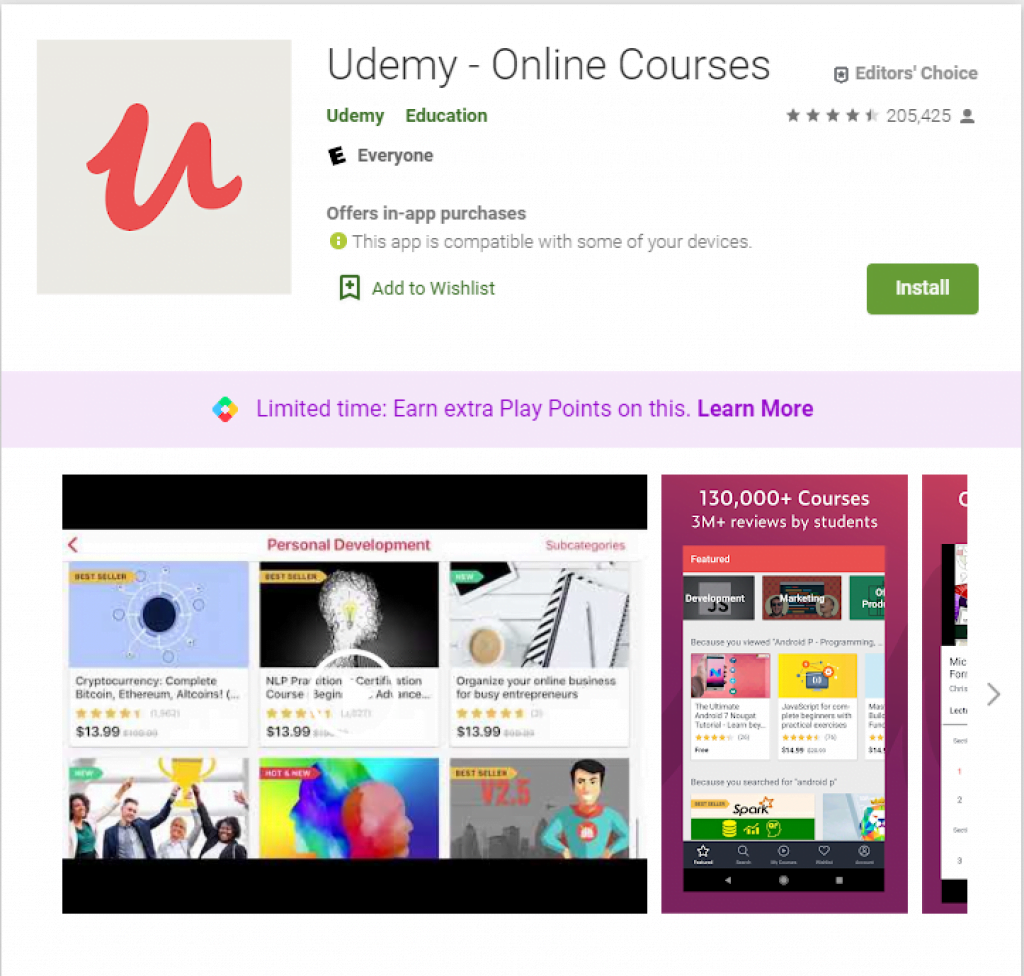 iOS App: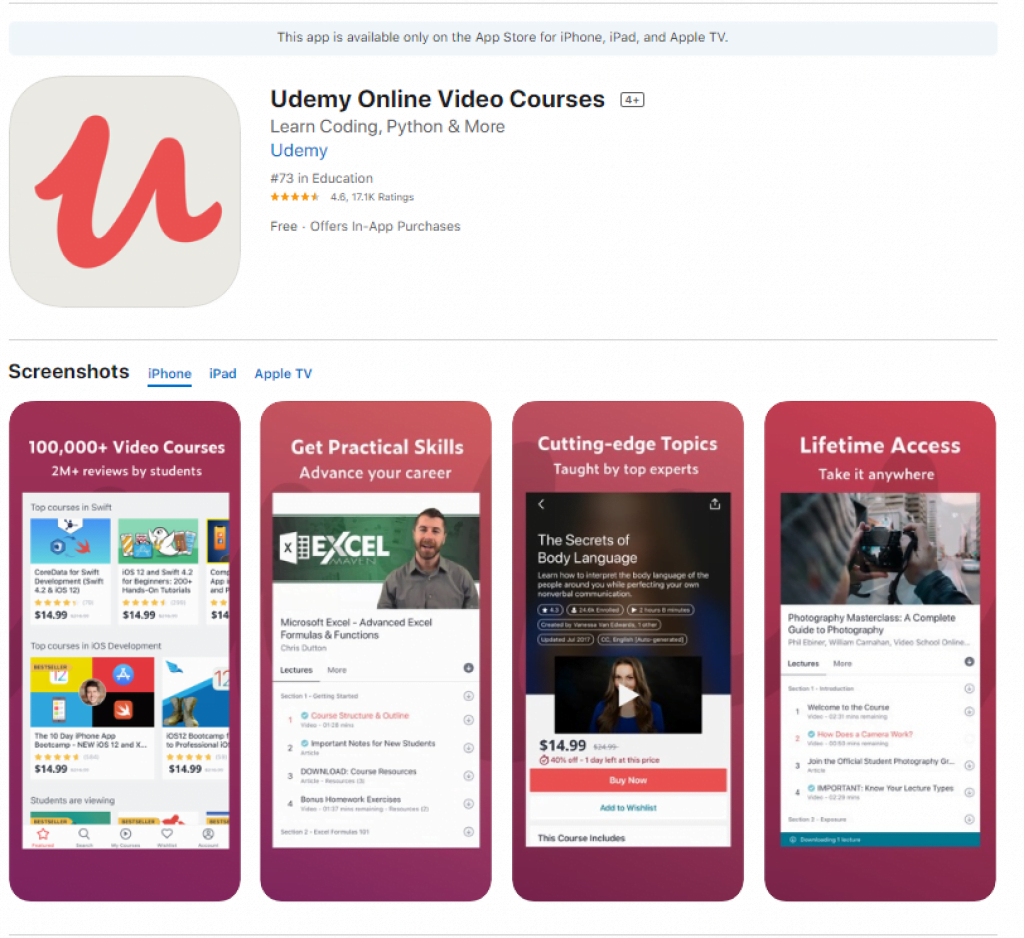 4. Is access to a course for a limited time?
No, it provides lifetime access for all of its courses. In case you would like to review or retake the course, you can do it even after you have completed it.
Usually, course creators may unpublish the course, but you will still have access to the course contents.
On rare occasions, the courses might be removed for policy or legal reasons. In case you have enrolled in a course and you notice that it was removed, you can contact Udemy's support for further information.
5. Is there any premium subscription?
No, currently does not support any premium subscription plan.
6. Are Udemy Courses Free?
It includes both free and paid courses. To find all free courses with regard to development, click here.
7. Udemy pricing
Udemy courses' prices range from US$19.99 to US$199 while there isn't a sales period. Note that it is frequently on sales and you can save up to 95%.
8. Refund policy
All courses that you purchased and for some reason did not meet your expectations, can be refunded within a 30-day span.
To proceed with a refund request visit support. Note that your refund might be rejected, should you have downloaded first all the content before you request a refund. In addition, if you request multiple refunds on courses in a specific time span, you may be subjected to suspensions for abuse of the refund policy.
For more information, visit Refund a Course.
9. How often is Udemy on sales?
Udemy is pretty much always on sales. Furthermore, it runs a lot of campaigns throughout the year, January to May, August, November, and December.
To view the sales now, you just have to do one of the following:
Clear browser cookies
Visit Udemy with incognito browser tab
10. Does Udemy provide certificates?
Yes, Udemy provides certificates for all paid courses. Unfortunately, free courses will not provide you any certificates.
11. Are Udemy's certificates recognized?
As the topic has already been analyzed in another article of mine, the certificate by itself does not give much value to employers. With regard to Udemy, anyone can pay for a course, let it play from beginning till the end, then claim the certificate even though he/she hasn't even watched a full minute of it.
What really matters is what projects you have created with the skills you acquired from the course and how can you apply these skills in the real world.
Sources:
[1] How Often Udemy Have Sales
[2] Udemy